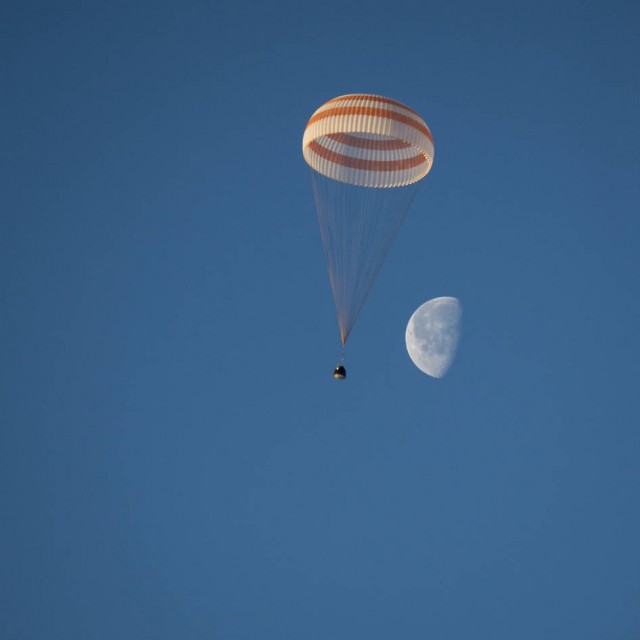 Expedition 42 Returns to Earth. The Soyuz TMA-14M spacecraft is seen as it lands early in the morning on Thursday, March 12, in Kazakhstan.
Image credit: NASA/Bill Ingalls
The Soyuz TMA-14M spacecraft lands with International Space Station Expedition 42 commander Barry Wilmore of NASA, Alexander Samokutyaev of the Russian Federal Space Agency (Roscosmos) and Elena Serova of Roscosmos near the town of Zhezkazgan, Kazakhstan.
The three crew members returned to Earth after a 167-day mission on the orbital outpost that included hundreds of scientific experiments and several spacewalks to prepare the orbiting laboratory for future arrivals by U.S. commercial crew spacecraft.
source NASA