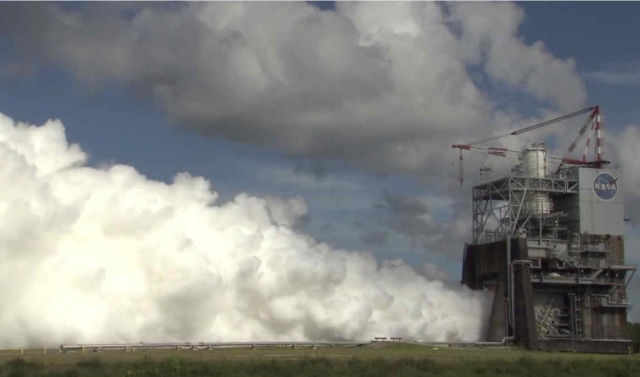 Watch the RS-25 new NASA's rocket engine impressive test firing…
The 7.5-minute test conducted at NASA's Stennis Space Center is part of a series of tests designed to put the upgraded former space shuttle engines through the rigorous temperature and pressure conditions they will experience during a launch.
The tests also support the development of a new controller, or "brain," for the engine. It monitors engine status and communicates between the rocket and the engine, relaying commands to the engine and transmitting data back to the rocket.