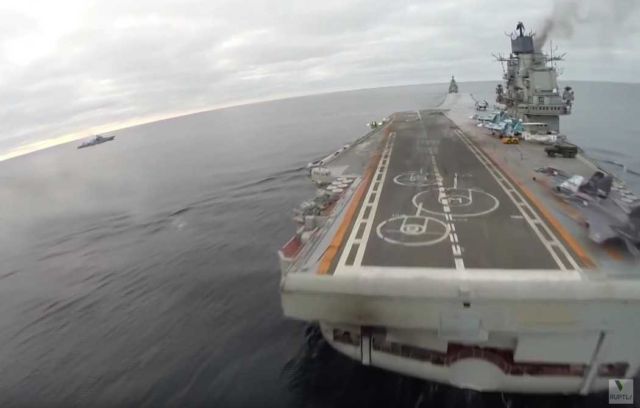 Watch in the video Russia's Admiral Kuznetsov aircraft carrier passes through W. Mediterranean, in International Waters…
The Russian Ministry of Defence released footage on Tuesday showing a Russian naval battle group including the flagship aircraft carrier Admiral Kuznetsov in the western Mediterranean Sea.
The group includes the Pyotr Veliky missile cruiser, a Ka-27 military helicopter and Mig-29 and Sukhoi Su-33 carrier-based jets which were seen taking off and landing. The aircraft carrier has been deployed for active duty in the eastern Mediterranean, off Syria's coast.