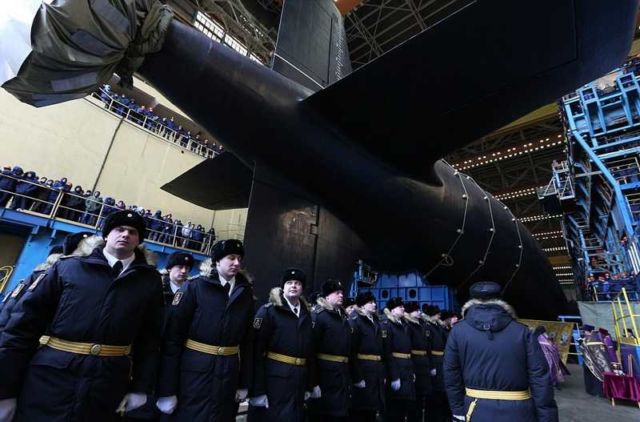 Russia launches its most powerful Kazan nuclear submarine ever, in Severodvinsk.
Project 885 Yassen class fourth-generation Kazan nuclear sub, is capable of blasting nuclear warheads at targets 1,500 miles away.
The giant submarine that was under construction since 2009, is 139m long and 13m wide, will be able to launch missiles to hit East US Coast from the middle of Atlantic.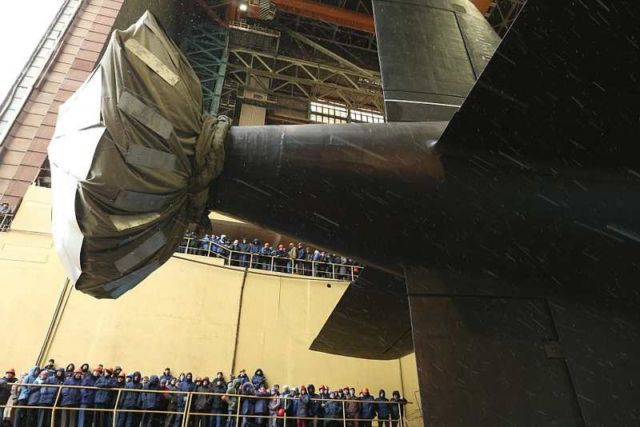 It displaces 13,800 tonnes when underwater, can reach 600 meters in depth traveling at a speed of 31 knots.
The submarine has a crew of 85-90 men and can stay submerged for a 100 days.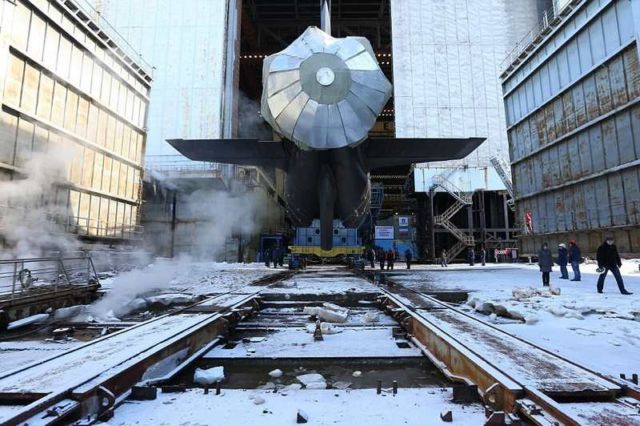 Images credit TASS
via dailymail