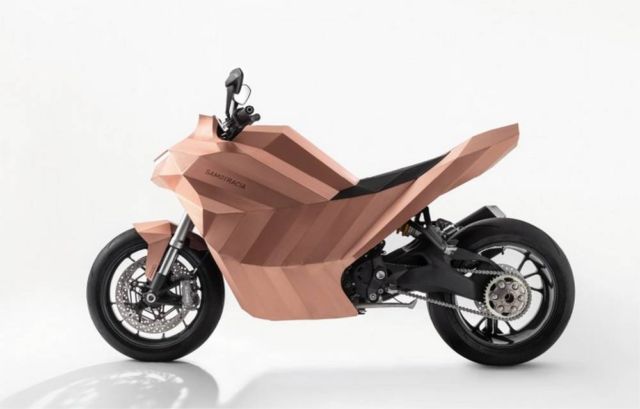 Samotracia Copper Motorbike represents a reflection on the aesthetics of movement.
Samotracia motorbike by Mario Trimarchi created for De Castelli. The design follows the forms of the body on the bike, giving the object a sense of the thrilling physical and mental tension of riding at high speeds.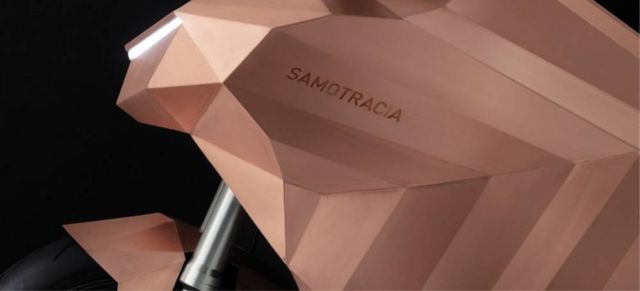 Typical aerodynamic curves have been put aside, and the fairing that conceals the inner engineering is segmented as in the logic of time-lapse photography, like a visual interpretation of speed. Over time, with the natural oxidation of the copper, the object is aligned with the time of the city, experienced in an eternally contemporary condition.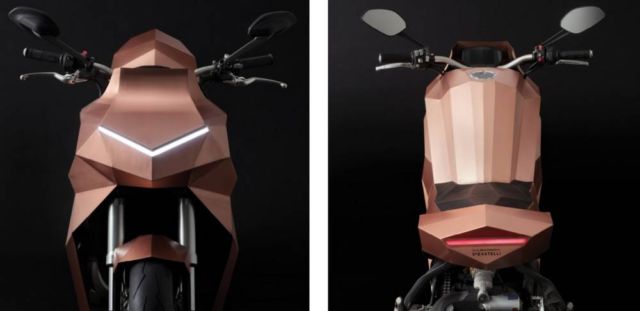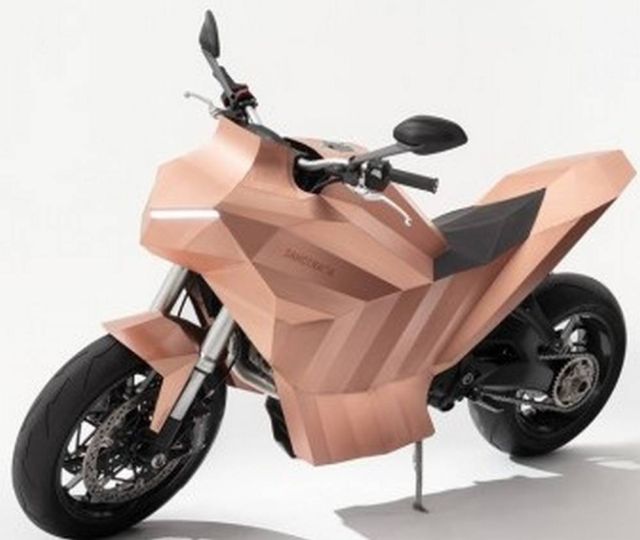 source mariotrimarchi