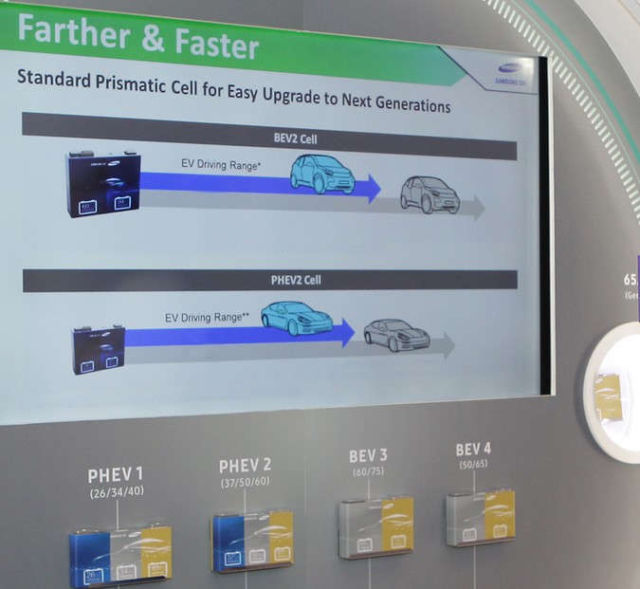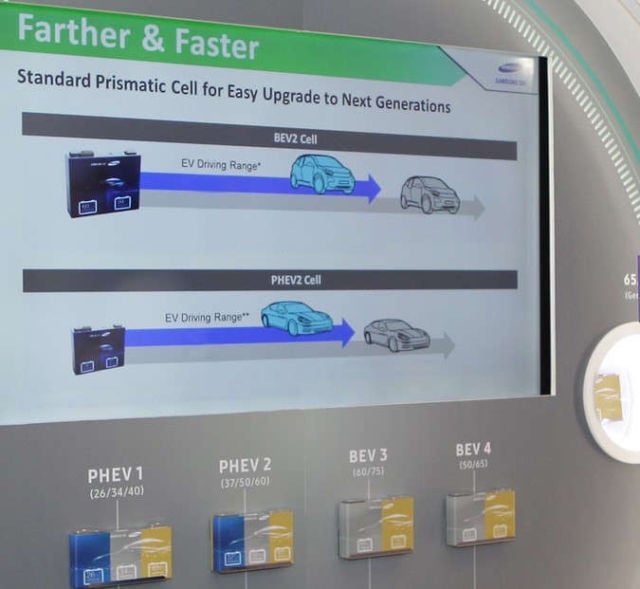 An Innovative next generation battery presented by Samsung, offering fast charging and a range of 600km.
Samsung SDI introduces the cutting-edge battery cell technology with the fast charging capability and high-energy density for a driving range of up to 600km.
The company introduced a "high-energy density battery cell of the next generation for a driving range of up to 600km that can fast charge EVs in 20 minutes."
It also unveiled an "integrated battery module" concept with a 10% decrease in component units and weight compared to the currently produced models.
source Samsung