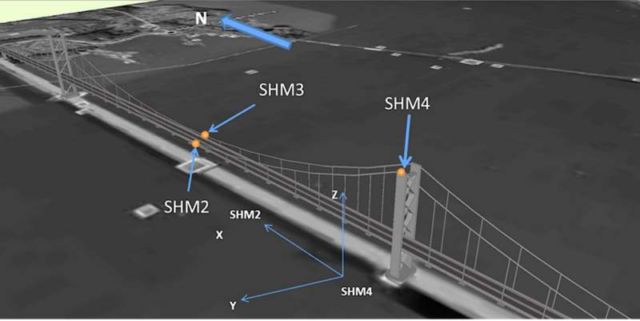 ESA's scientists use satnav sensors, to monitoring bridge stability, for movements as small as 1 cm.
Image credit ESA
The University of Nottingham with the support of ESA's ARTES Integrated Applications Promotions programme has developed GeoSHM: Global Navigation Satellite System and Earth Observation for Structural Health Monitoring.
The system uses highly sensitive satnav receivers and ultrasonic anemometers (wind meters) to measure real time movements of large structures.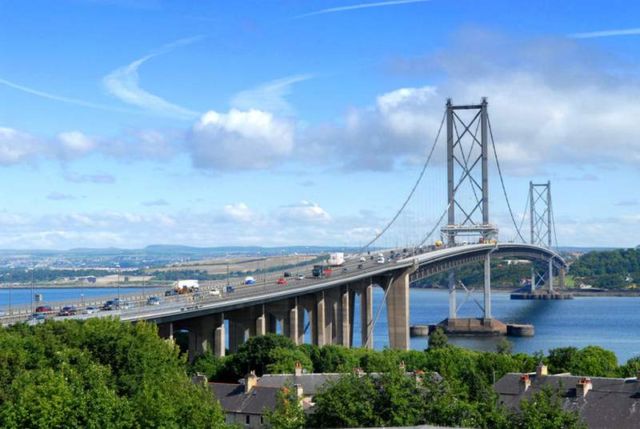 The Forth Road Bridge in Scotland.   Credit ESA
Measurements from these sensors were continuously transmitted in real time via satellite to a processing centre at the university and made available via a web-based interface as part of GeoSHM.
This real time information was complemented by historical Earth observation satellite data to give a better overall picture of possible influences on bridge safety through gradual changes in the surrounding ground and any movements of critical structures.
After analysing Earth observation images of the Forth Road Bridge in Scotland, dating back seven years, the team found no displacements of the towers or the surrounding soil.
source ESA