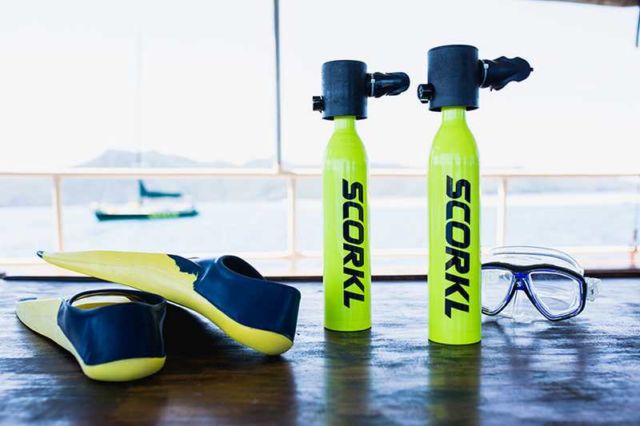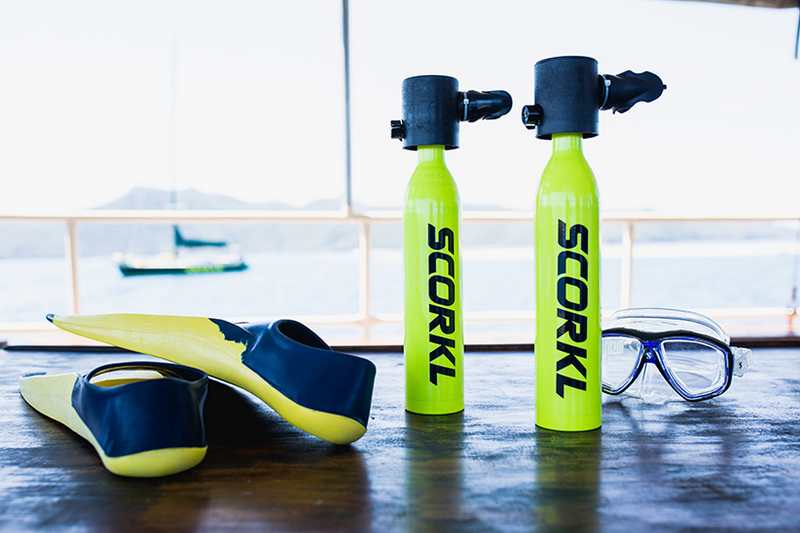 Scorkl is portable, lightweight, refillable via hand pump and gives you up to 10min underwater.
The Scorkl cylinder is manufactured to the same specifications and manufacturing standards as a normal SCUBA cylinder.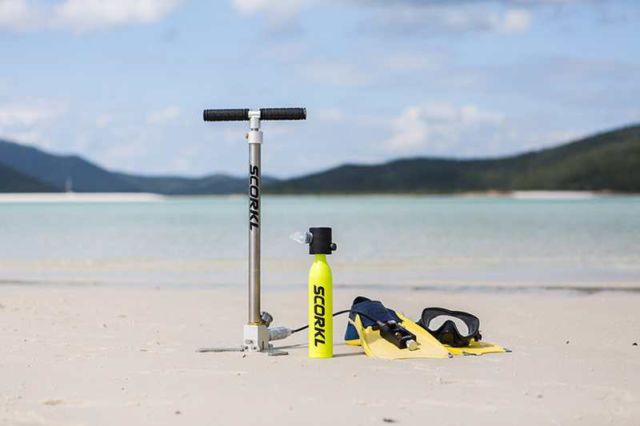 The Scorkl regulator is an always-on, breathe-on-demand, balanced single stage regulator and uses the same time proven technology found in regulators used by scuba divers around the world.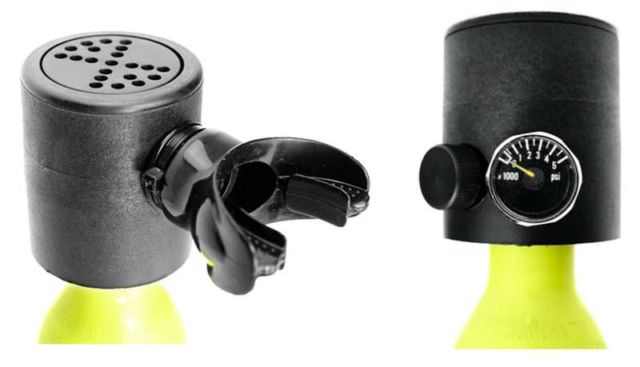 It comes with a pressure gauge which tells you how much air is left at any time.
It also comes with a free scuba tank refill adapter, which enables you to refill it from a scuba tank in seconds.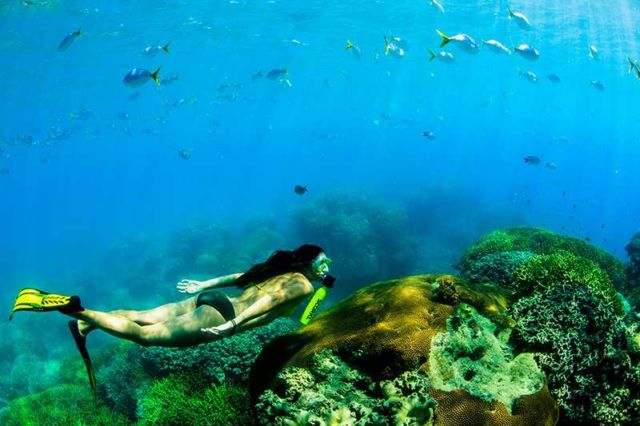 If you want to be able to refill the Scorkl, a high-pressure hand pump is available as an option.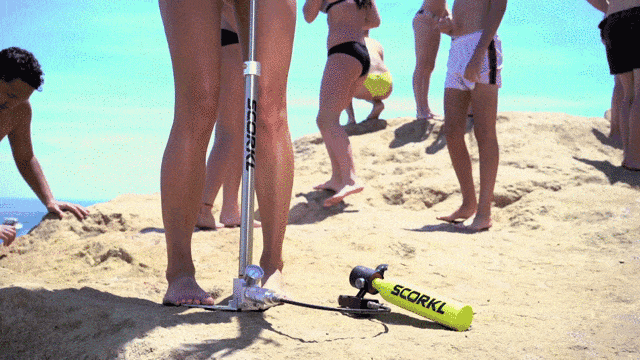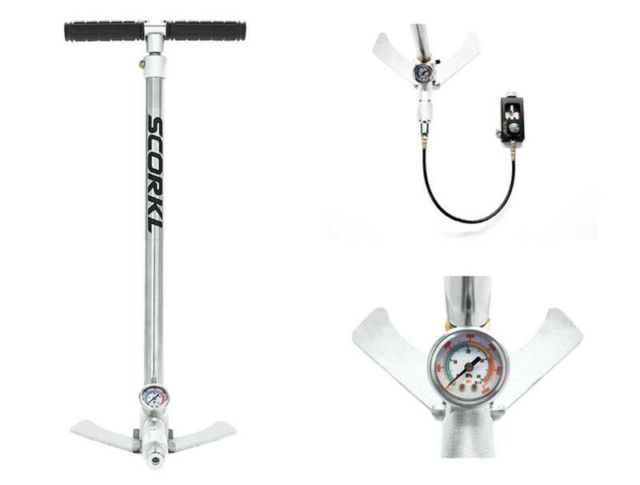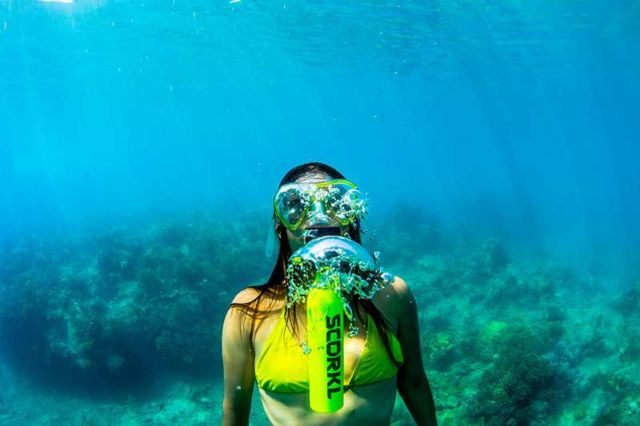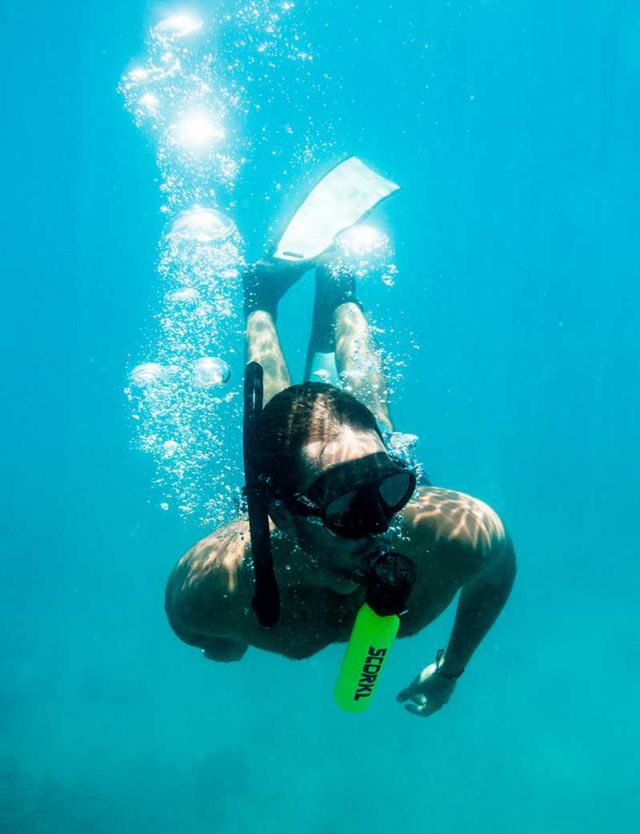 source Kickstarter