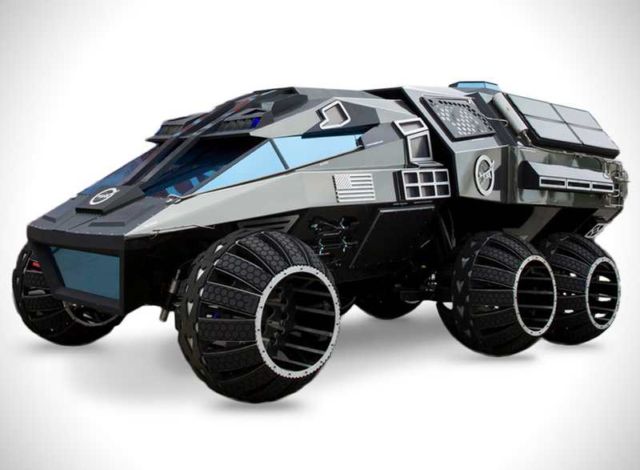 This is NASA's Mars rover concept built to discover the red planet.
NASA's futuristic Mars Rover concept revealed at the Kennedy Space Center, measures 28 feet long and 14 feet wide.
The Mars vehicle uses airless wheels built for crossing the rocky planet.
It can travel up to 70 mph on earth.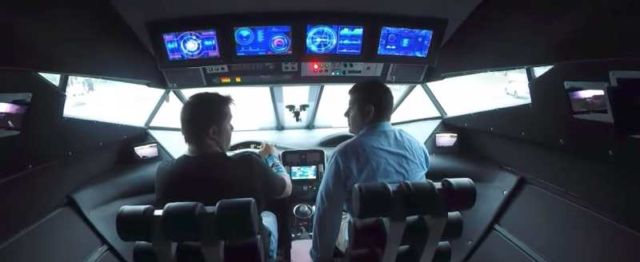 Take a look inside what a future, manned Mars rover might look like:
via jalopnik