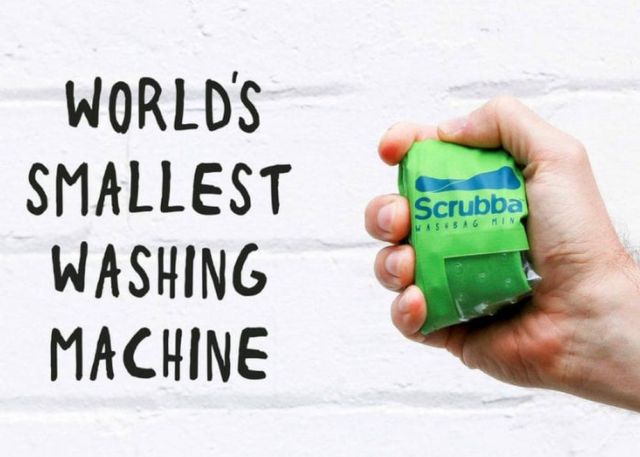 Scrubba wash bag portable "washing machine," an unbelievably small washing machine.
Scrubba portable washing machine for travel and camping just got 50% smaller and lighter.
"A couple of years ago we launched the Scrubba stealth pack, which was 50% larger than the original Scrubba wash bag (and doubled as a weatherproof backpack).
We are now tackling the other request to make the Scrubba wash bag lighter and smaller."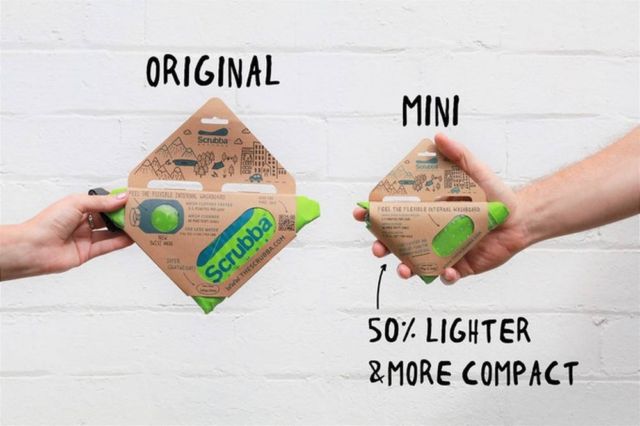 Despite its incredibly small size, the Scrubba wash bag MINI is still able to wash multiple socks and jocks (Australian slang for underwear) or a T-shirt in one load.
The Scrubba wash bag MINI is perfect for ultra-light hikers, campers, holidaymakers and business travellers. Those times where we want to pack as light as possible but still have clean underwear and socks for a fresh day on the trail or as we visit our next tourist destination.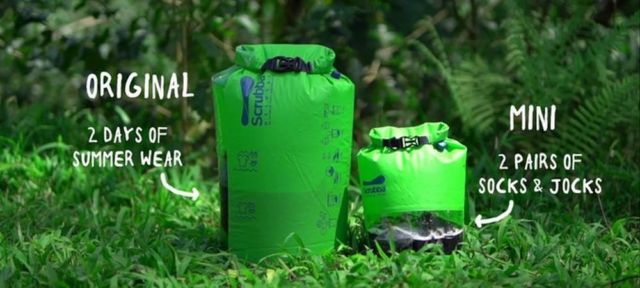 The Scrubba wash bag MINI still features our patented washboard-in-a-bag design, which allows a machine quality wash anywhere in just minutes.
To clean socks and jocks anywhere, you simply add water and cleaning liquid, close the bag, remove air through the twist valve and rub the clothes against the washboard for as little as 30 seconds (3 minutes provides a machine quality wash). Then just rinse in the bag and hang to dry.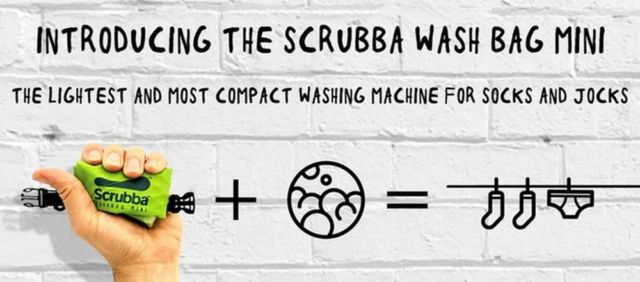 source Kickstarter