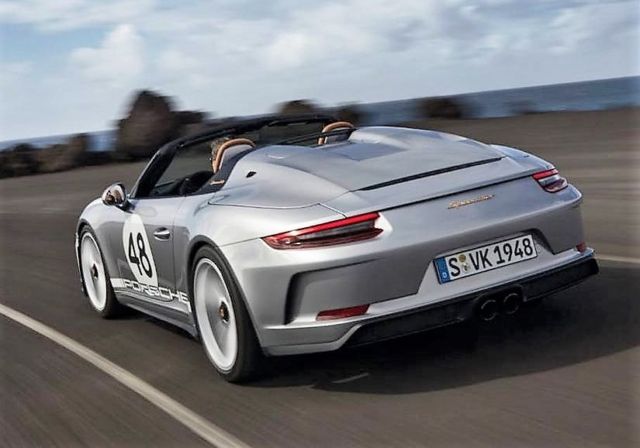 Limited to 1,948 units worldwide, the 911 Speedster honors 70 years of Porsche sports cars.
Last year, Porsche celebrated its 70th anniversary of building sports cars by showing two 911 Speedster Concept vehicles to the public. Now, the production version —the last of the 991.2 series 911 GT cars to be produced by Porsche — is available for order. Powered by a naturally aspirated, motorsport-based 4.0-liter flat-six engine that develops 502 horsepower and 346 lb-ft of torque, the 2019 911 Speedster can sprint from zero to 60 mph in as little as 3.8 seconds, with a top track speed of 192 mph. To deliver a particularly engaging driving experience highly desired by purists, the 911 Speedster, with a 9000 rpm redline, is available exclusively with a GT Sport six-speed manual transmission.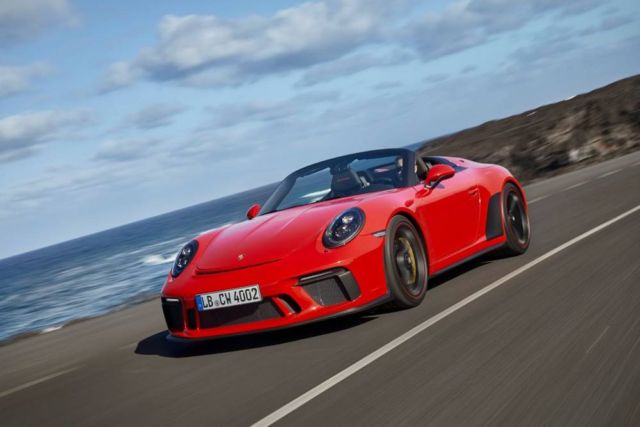 Porsche Speedster models began in the United States in the early 1950s, as a lightweight, and less expensive option for the burgeoning California market and rapidly developing car culture. Speedsters combine open-top driving pleasure with incredibly distinctive driving dynamics, have been part of Porsche history since 1952. The forefather of Porsche Speedster models, the 356 1500 America Roadster, had an aluminum body manufactured entirely by hand. It weighed about 20-percent, or approximately 350 pounds (160 kilograms), less than the 356 Coupe it was based on, and its top track speed of 108 miles per hour (175 km/h) with its 70-hp four-cylinder flat engine was impressive at the time. Featuring slot-in curtain side windows, a folding top, lightweight bucket seats and no heater, this car, developed exclusively for the US market, embodied several key elements of the speedster design that would be repeated in future models.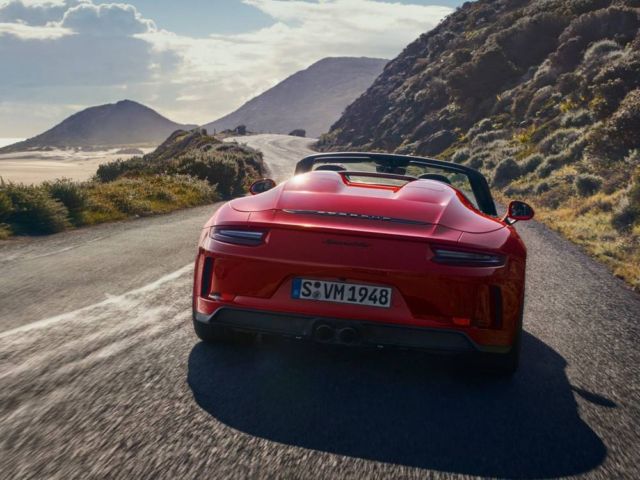 The 911 Speedster's race-bred powerplant is based on the on the one used in the 911 GT3 and GT3 RS models and represents the next generation of this engine. It has been enhanced with individual throttle bodies that make the throttle response sharper, similar to the ones found on the new 911 GT3 R race car. Higher fuel injection pressure and a new lightweight exhaust system, which saves about 22 pounds of weight compared to the 2018 911 GT3, are also unique to the new 911 Speedster.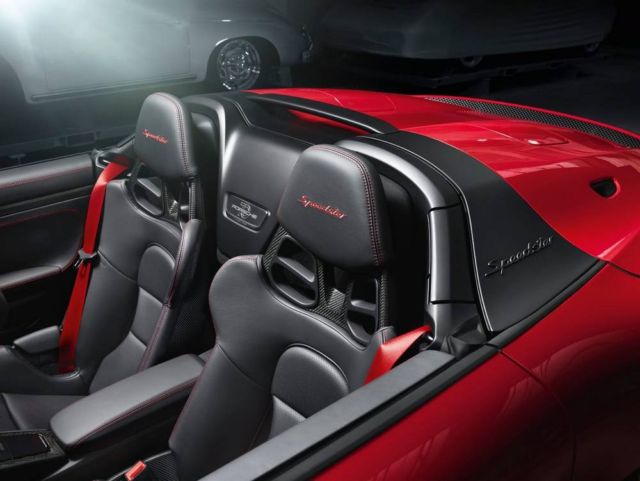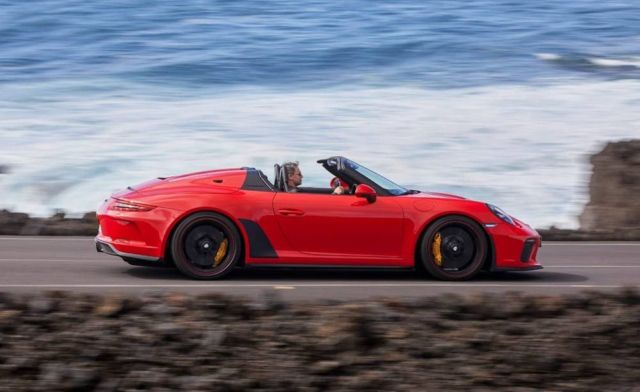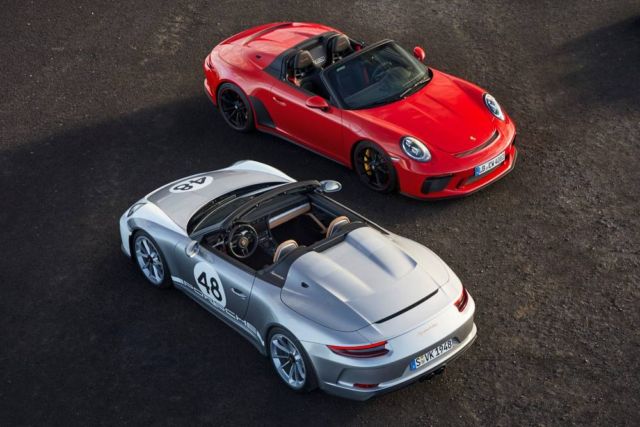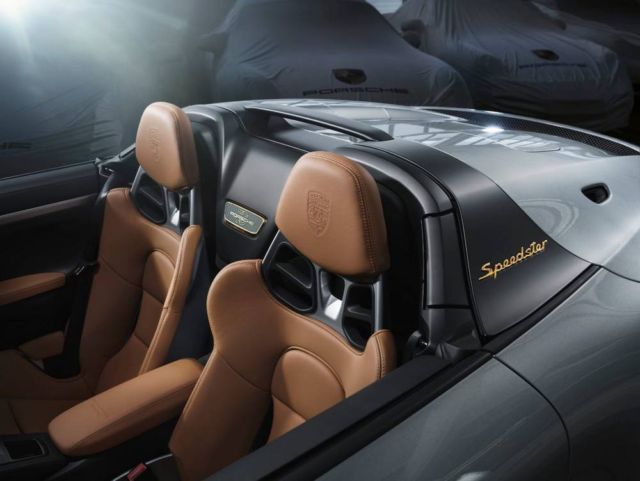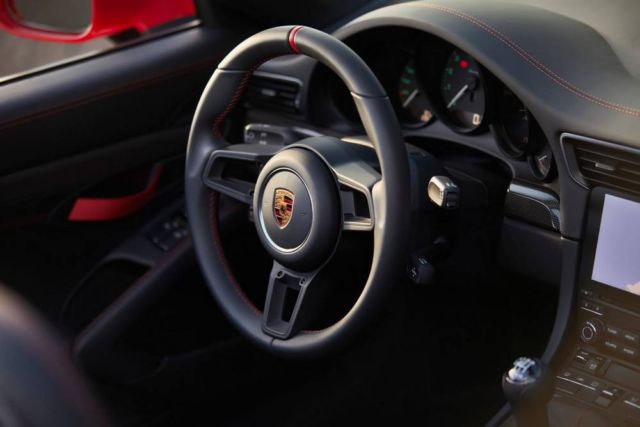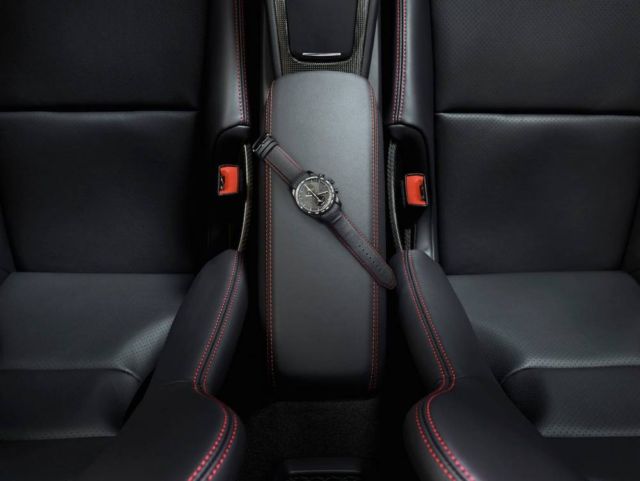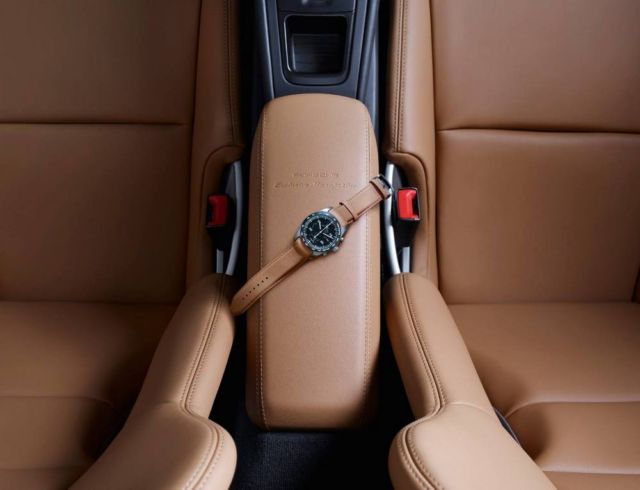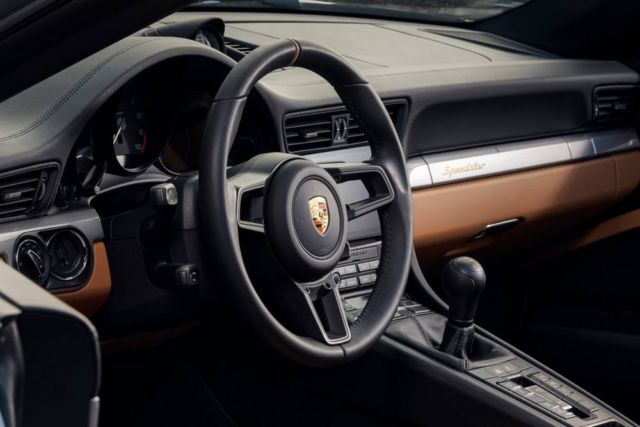 source Porsche