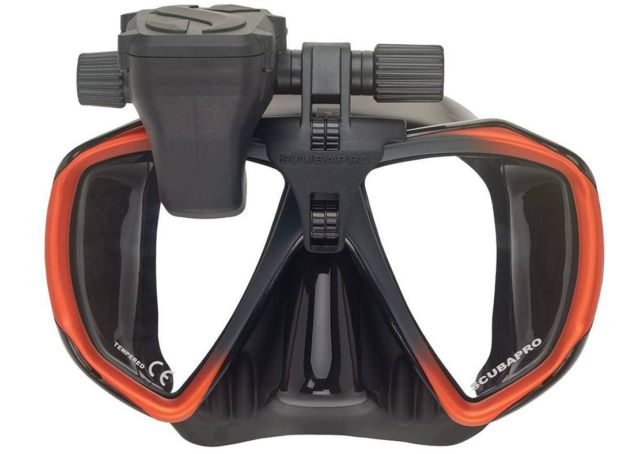 The ScubaPro Galileo HUD Dive Computer is an innovative mask-mounted, hands-free dive computer designed to keep you fully immersed in your dive.
With the Galileo HUD, your dive data never looked so good. Featuring a virtual, floating heads-up display that uses precision near-eye optics, it keeps your essential dive information right in front of you.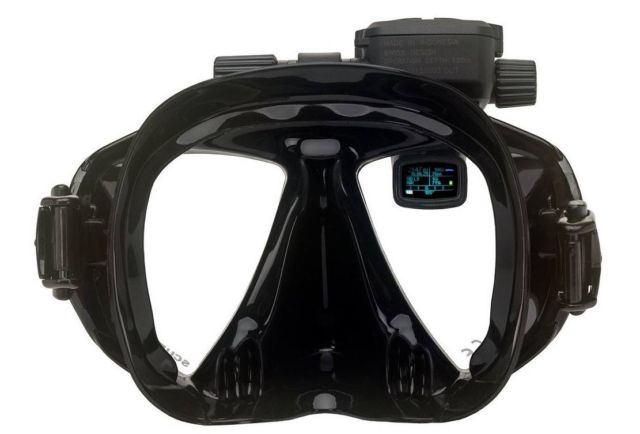 Using the intuitive push-wheel knob, you can quickly navigate the customizable menu without having to look away, and the screen conveniently tilts up and out of the way before or after a dive, or any time you don't need it.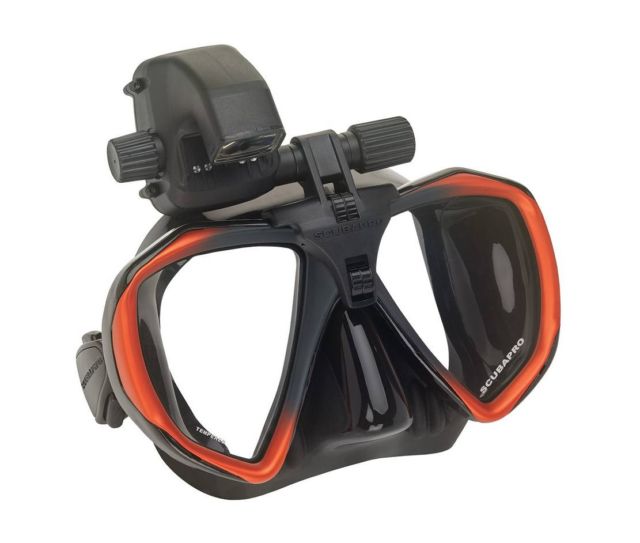 Mask-Mounted Dive Computer: Offers a superior user experience by delivering easily viewable, essential dive information constantly right in front you.

Precision Near-Eye Optics: The micro OLED "floating" display creates an image that makes it easy to monitor dive data without losing eye contact with your surroundings. Dive data appears at a virtual distance of approximately 1 m in front of you.

Full Color OLED Display (96x64p): Produces vibrant colors for maximum readability in any ambient light conditions.

Intuitive Single-Knob User Control: Push wheel allows you to rotate to easily access and quickly find dive control functions. Navigate up and down to pick your choice of screen display configurations.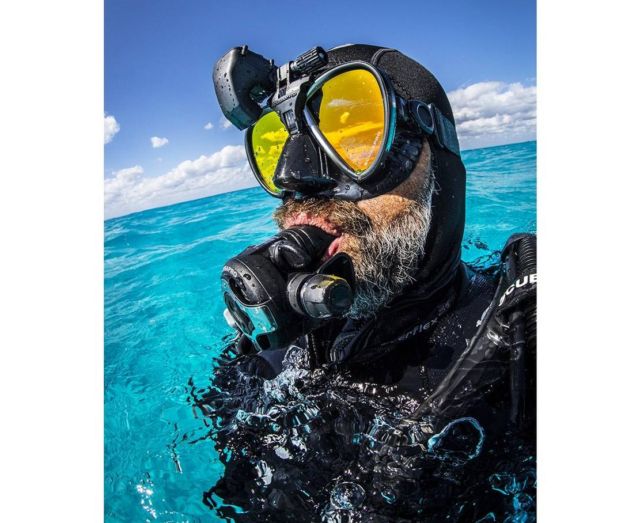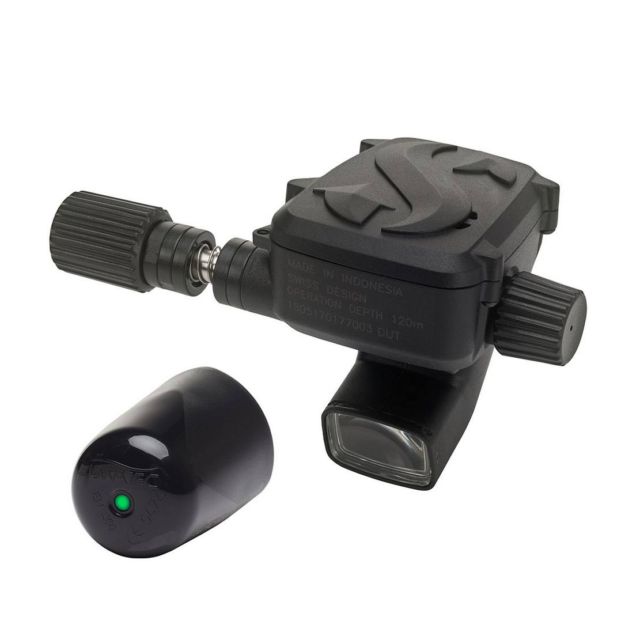 source ScubaPro