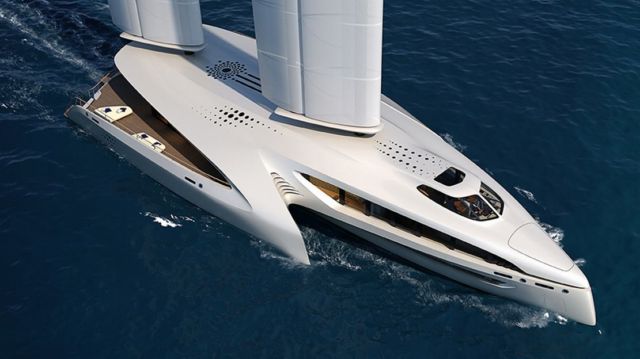 The Seaffinity 148-foot hybrid concept is a super streamlined trimaran, silent, partly automated, and propelled by the wind.
The new concept yacht Seaffinity is a demonstration of VPLP Design's vision of a yacht of the future.
Equipped with 2 Oceanwings, real sailing revolutions, the same as those which will equip the cargo ship "Canopée" which will transport the Ariane rockets from Europe to Guyana. It is also equipped with a hybrid engine, powered by electricity produced by a fuel cell and hydrogen, a voyage on board Seaffinity is a communion with its environment.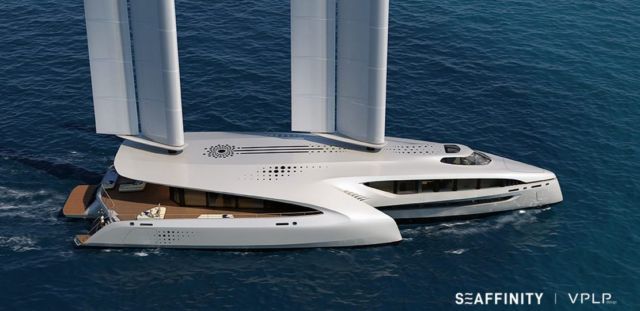 This yacht is open to the sea, inspired by the sea, inspired by birds like seagulls, inspired by their lightness and fluidity but also by their beauty. We reject any threatening warlike expression, just as we reject any association with a design that only values ​​machinist perfection and, in so doing, lacks the warmth of the living.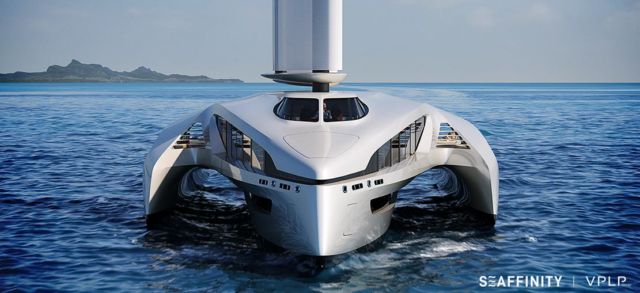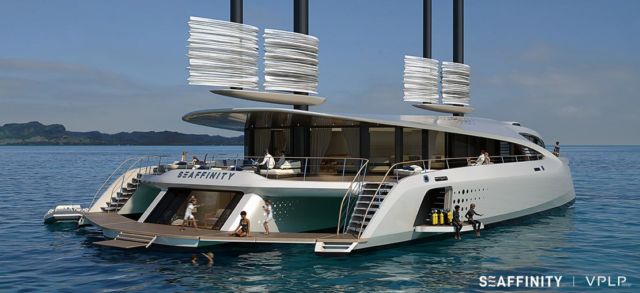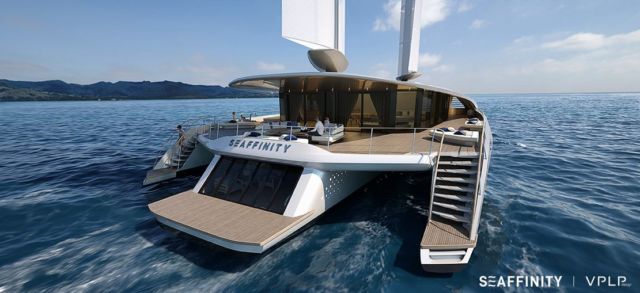 source VPLP