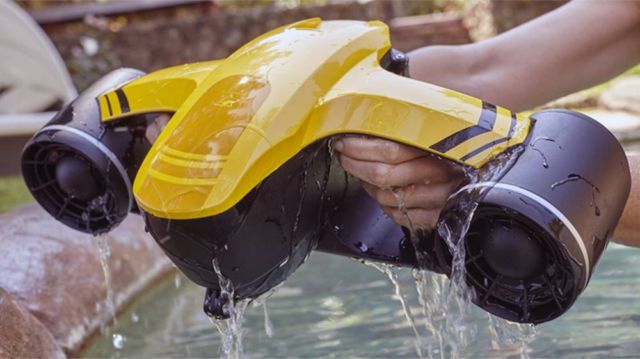 SeaFlyer underwater scooter has powerful water-jets with hydrodynamic thrust, runs up to 60 minutes in one charge.
About the size of a folded beach towel, SeaFlyer offers drone technology, weighing less than 9 pounds, can fit in your backpack.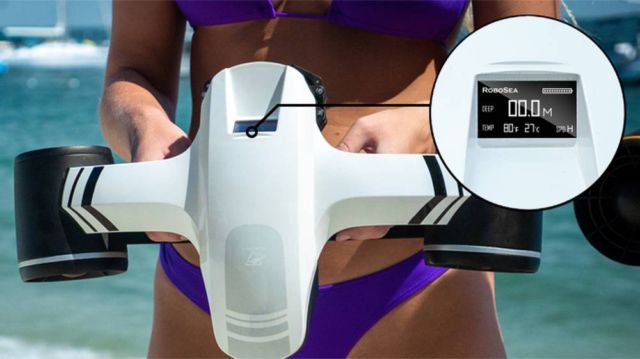 Intuitively controlled by your body movement, no special training needed to enjoy swimming for periods of up to 60 minutes on a single charge.
Placing a powerful 10000mAh battery with 148wh output will provide you with 60 minutes of underwater activity. The battery is waterproof and washable, and the simple designed case, allows you to replace it within seconds.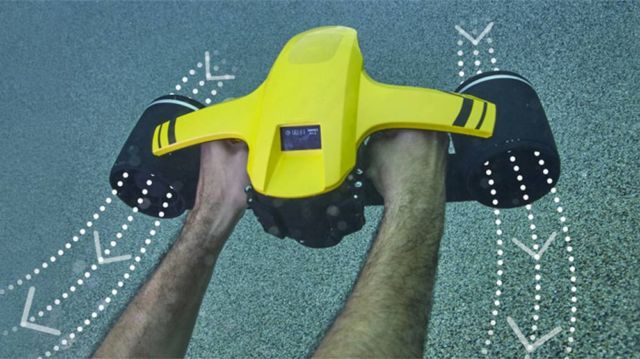 The dual sidejets not only look cool, they work in adjacency to propel you through the water efficiently.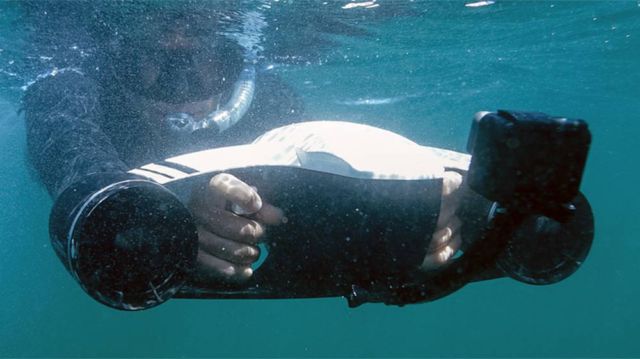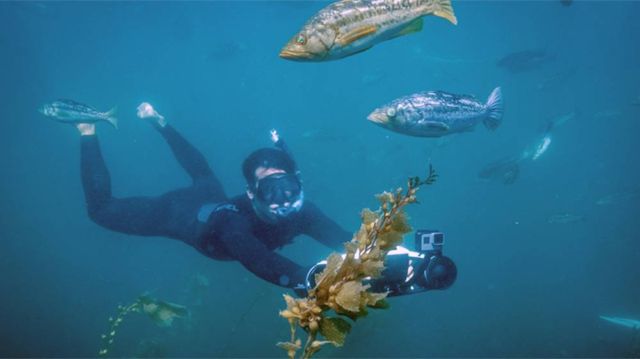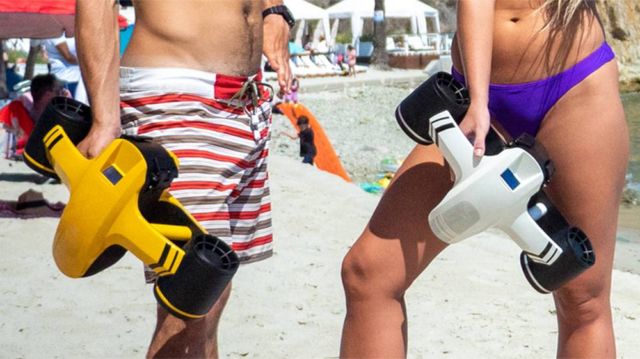 source indiegogo