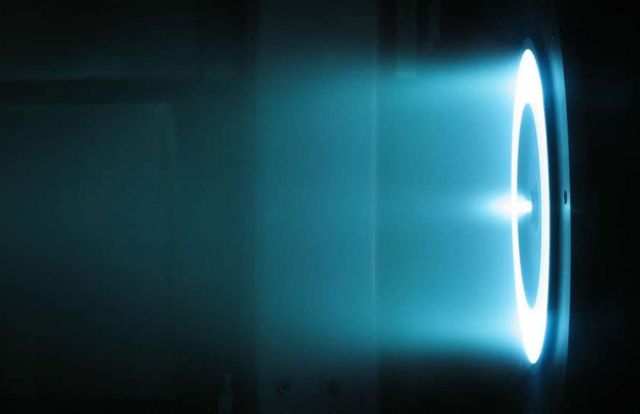 The Secret unmanned X-37B Air Force Space Plane, on its next fly on May 20, will try an experimental propulsion system, a Hall thruster.
Above: 6 kW laboratory Hall thruster.   Credit NASA/JPL-Caltech.
On May 20, 2015, a United Launch Alliance Atlas V 501 will launch the AFSPC-5 mission for the U.S. Air Force, from Space Launch Complex (SLC)-41 at Cape Canaveral, Florida.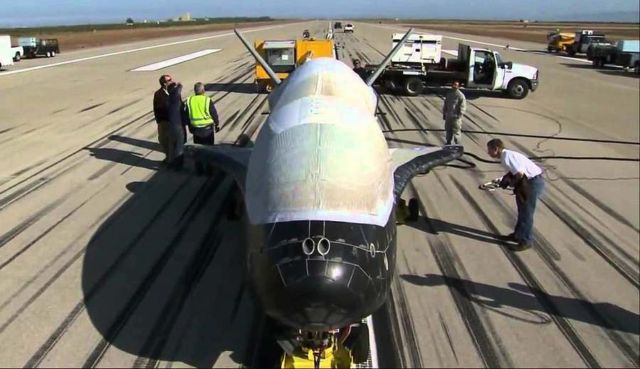 Credit Air Force
According to officials: This X-37B mission will carry a Hall thruster electric propulsion, to enable in-space tests for the improvement of the units on board Advanced Extremely High Frequency military communications spacecraft.
The Air Force Research Lab, explained in a press release:
The experiment will include collection of telemetry from the Hall thruster operating in the space environment as well as measurement of the thrust imparted on the vehicle. The resulting data will be used to validate and improve Hall thruster and environmental modeling capabilities, which enhance the ability to extrapolate ground test results to actual on-orbit performance. The on-orbit test plans are being developed by AFRL and administered by RCO.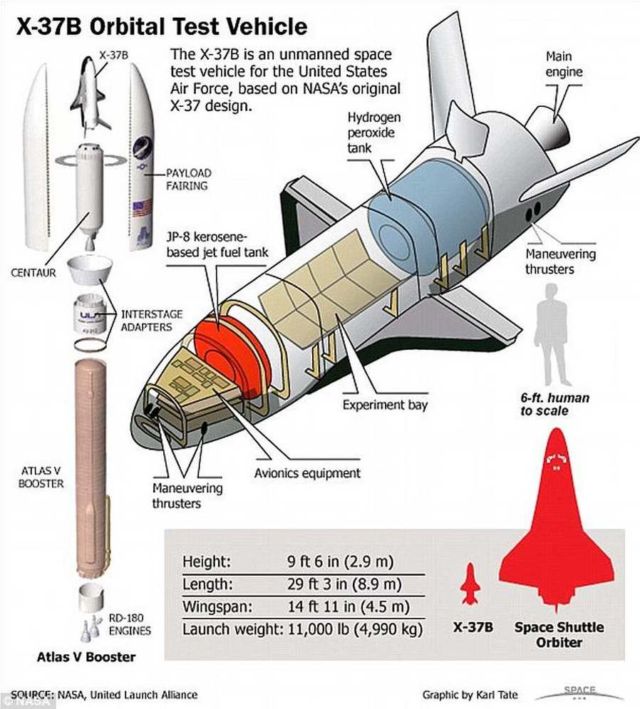 Credit NASA/ULA
via engadget
source ULA