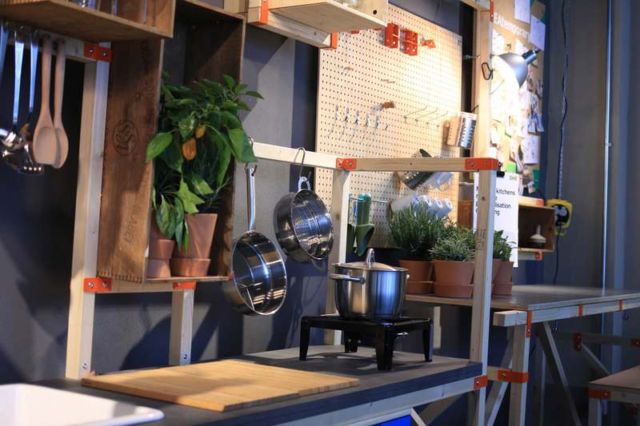 'Ikea Hacka' Kitchen is a modular frame system to create and hack kitchens according your personal needs.
Images credit Ikea
'Ikea Hacka' Kitchen, created in collaboration with IKEA, IDEO and Lund University's School of Industrial Design, is based on a modular frame, consisting of standard sized wooden beams held together with metal joints.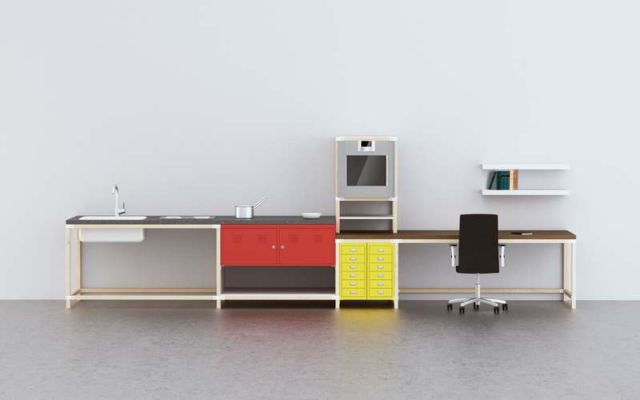 The final solution is to have a frame system, consisting of beams and joints, which function as the main structure for kitchen appliances such as cabinets, surfaces and fittings. Due to the systems flexiblity and possiblity of hacking, it allows for custom sizes and third party objects, making it possible to cater for different needs in any environment. The system should spark creativity and imagination in every user.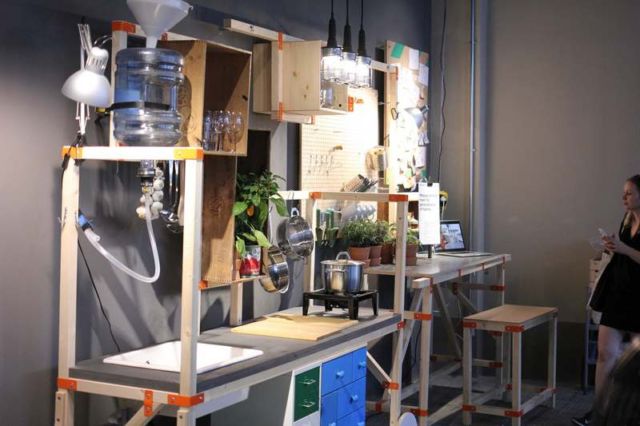 'Ikea Hacka' is the future kitchen that bridges the gap between the hacking movement and the modular systems of today. Its flexibility helps people to create their own solutions, and makes it easy for them to "hack" it to suit their unique needs and style.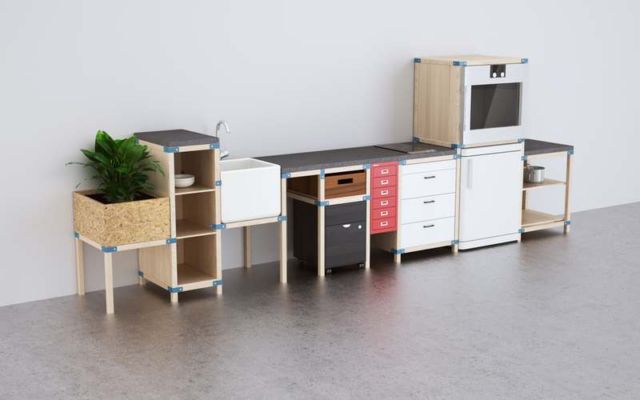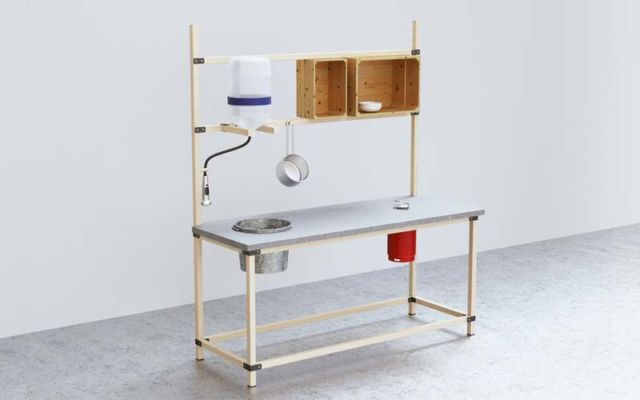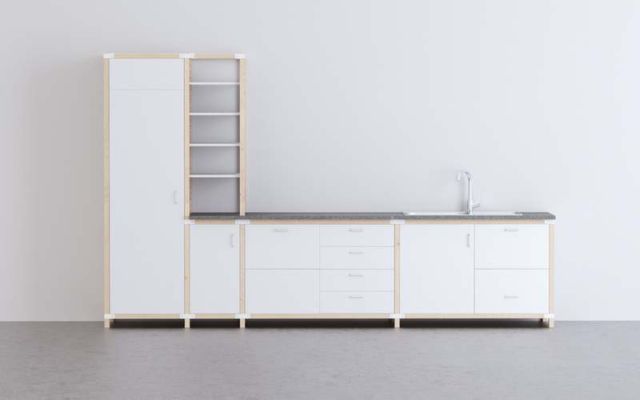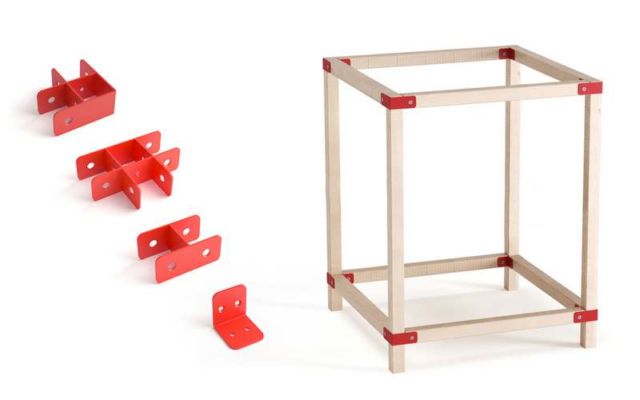 source Ikea