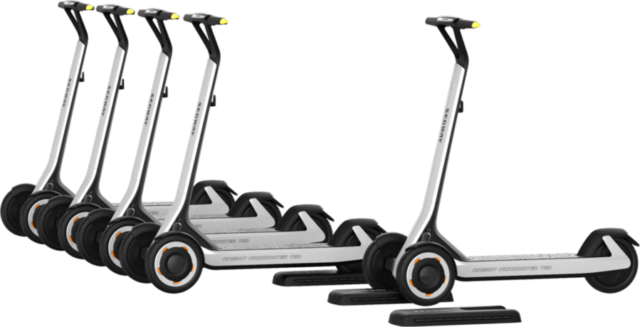 The three-wheeled Segway KickScooter T60 has a semi-autonomous mode allowing it to return to its wireless charging dock.
KickScooter T60 scooter is developed exclusively for global shared-scooter service providers. The reverse trike scooter can be switched to the semi-auto pilot mode which allows the operator to move several scooters at once through a cloud system to address rebalancing and recharging demands at anytime and anywhere.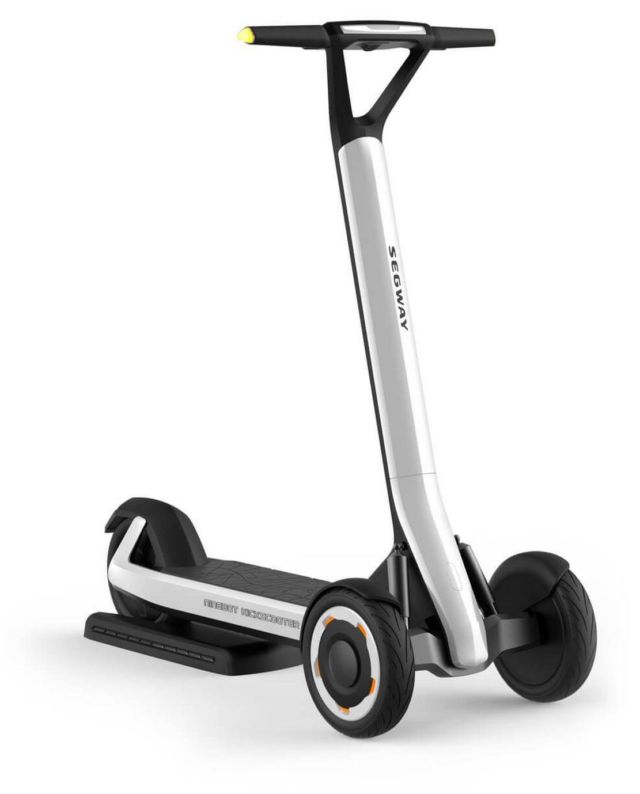 The supply and demand of vehicles can vary with time and space, resulting in low efficiency in manual rebalancing.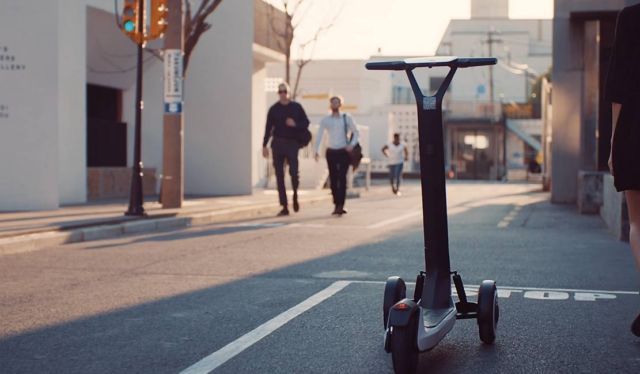 A fisheye camera captures full view of the surroundings. Using deep learning algorithm, the scooter can identify drivable areas and road edges and generate a map for planning an obstacle-free route. This enables click-and-go navigation for short travel and follow-the-edge navigation for long travel.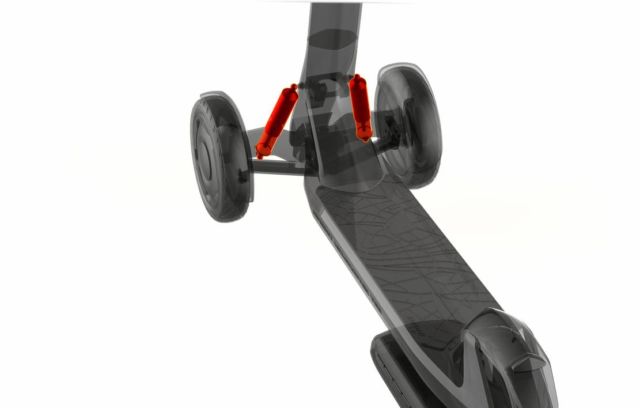 The rear-wheel-drive design guarantees an easier and safer ride.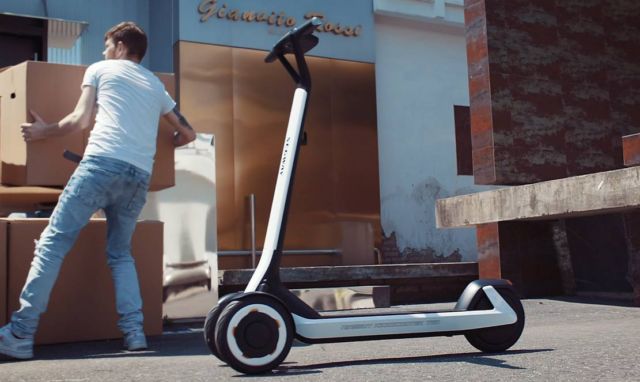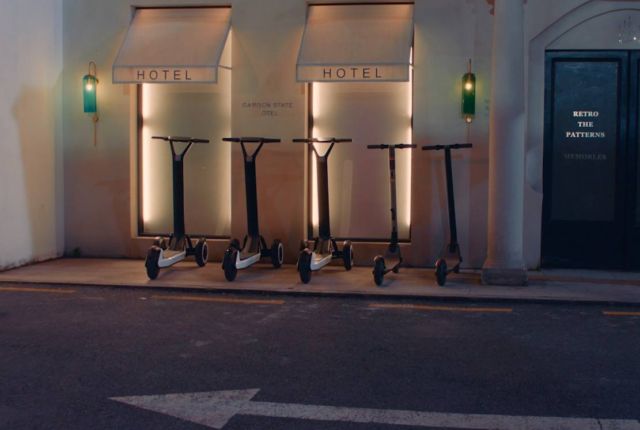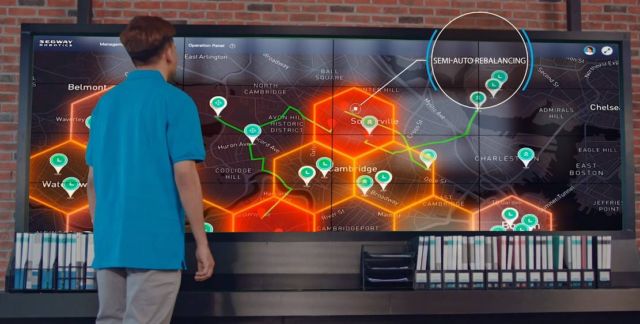 source KickScooter