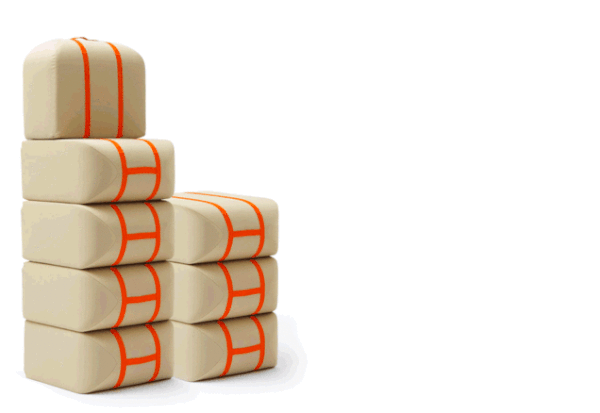 Self-made Seat is a sofa made from modules, by Matali Crasset, that can be carried and arranged like suitcases.
The Self-made Seat, a sofa made from a system of individual modules, by French designer Matali Crasset, can be carried like suitcases, unveiled at the Salone del Mobile.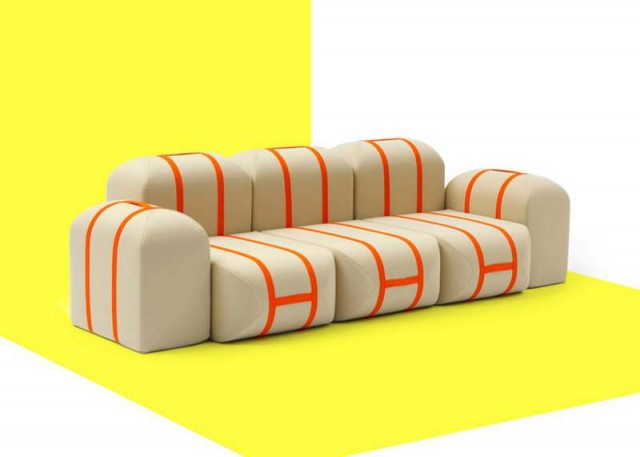 The modular sofa designed for Italian furniture company Campeggi.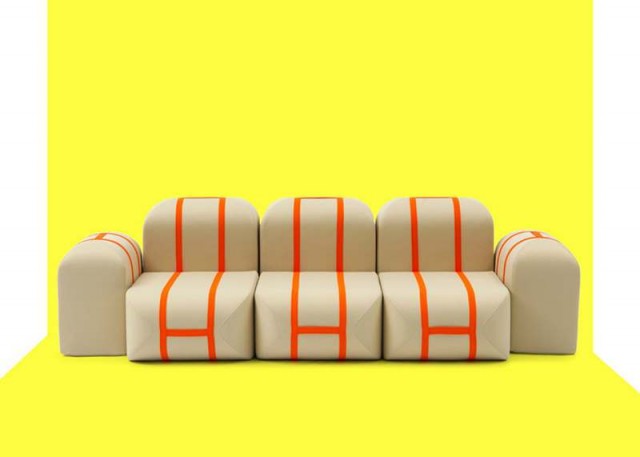 Crasset, said:
"The Self-made seat roots from a refusal of seeing sofas monopolise the living space in our homes.
This arrangement can be changed around depending on the activities, the number of people and the time of day. It really encourages you to rearrange your space and be comfortable within."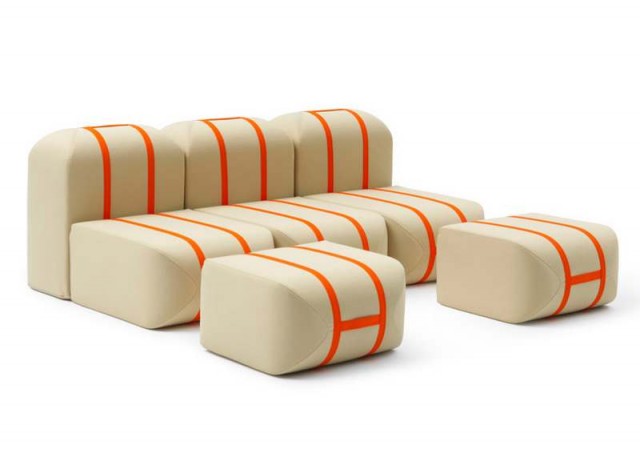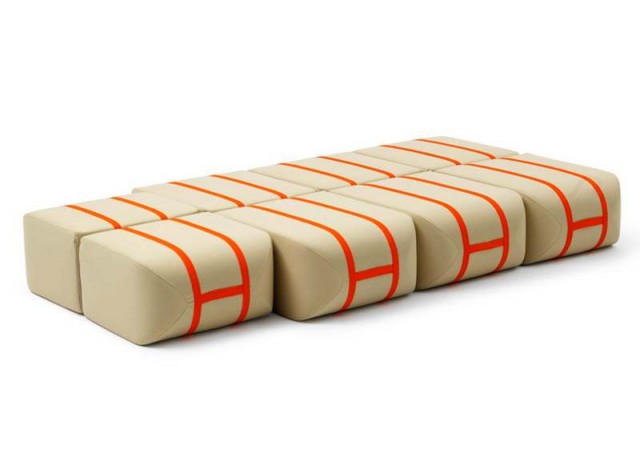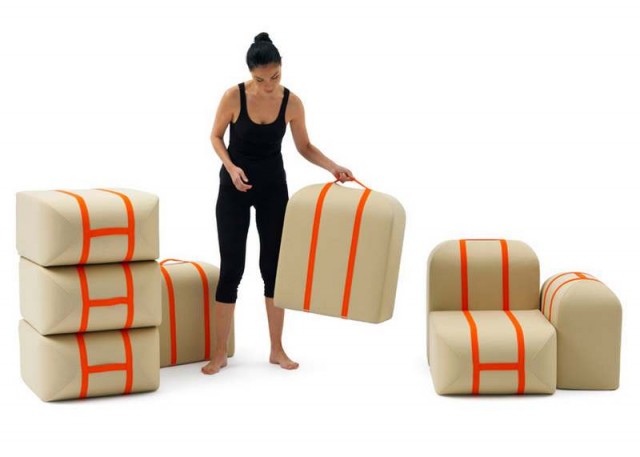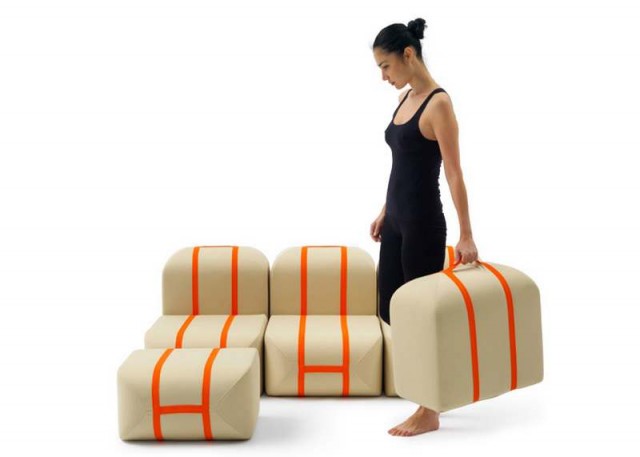 via dezeen