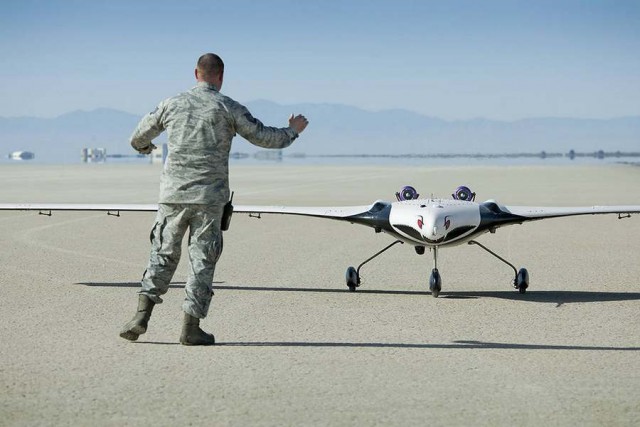 The X-56A Multi-Utility Technology Testbed (MUTT) is greeted on an Edwards Air Force Base runway by a U.S. Air Force Research Laboratory (AFRL) team member.
Image credit: NASA/Ken Ulbrich
NASA's Armstrong Flight Research Center and the AFRL, along with participants from Langley Research Center and Glenn Research Center, and support from Lockheed Martin, are using the second X-56A (dubbed "Buckeye") to check out aircraft systems, evaluate handling qualities, characterize and expand the airplane's performance envelope, and verify pre-flight predictions regarding aircraft behavior. The 20-minute flight marked the beginning of a research effort designed to yield significant advances in aeroservoelastic technology using a low-cost, modular, remotely piloted aerial vehicle.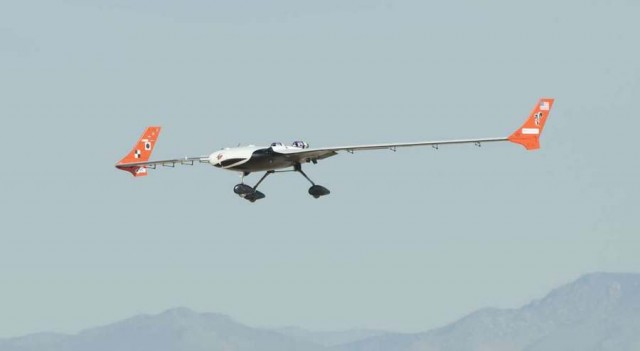 Image credit: NASA/Ken Ulbrich
source NASA