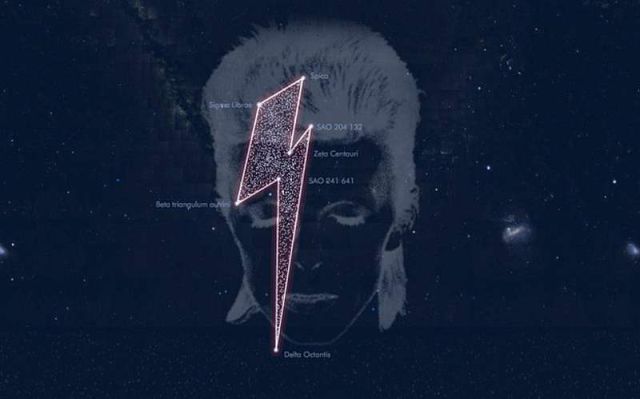 A constellation has been named after David Bowie, to honor the Starman singer who died 9 days ago at the age of 69.
Seven stars, which form the shape of a lightning bolt, named 'David Bowie' by Belgian astronomers.
The MIRA Public Observatory in Brussels, Belgium, collaborated with a local radio station to find and register the constellation, "in the vicinity of Mars!".
But according to the National Geographic:
"You Can't Actually Name Stars for David Bowie."
It's misleading to say the lightning bolt shape is "in the vicinity of Mars," as described in the announcement. Mars actually is in constant motion in sky!
Philippe Mollet from MIRA, said:
"It was not easy to determine the appropriate stars. Studio Brussels asked us to give Bowie a unique place in the galaxy. Referring to his various albums, we chose seven stars – Sigma Librae, Spica, Alpha Virginis, Zeta Centauri, SAA 204 132, and the Beta Sigma Octantis Trianguli Australis – in the vicinity of Mars. The constellation is a copy of the iconic Bowie lightning and was recorded at the exact time of his death."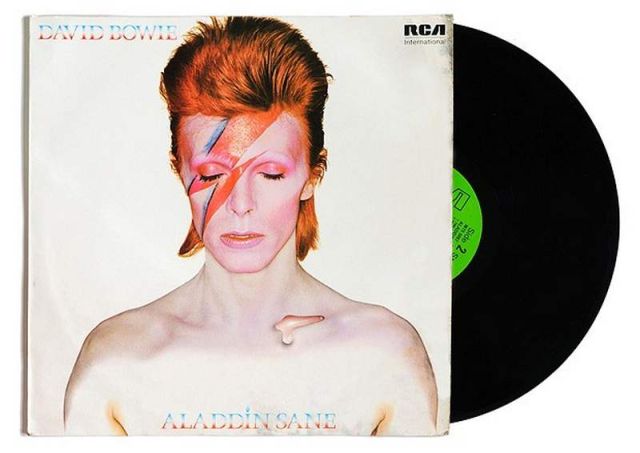 David Bowie Tribute: Starman Gets His Own Constellation https://t.co/dIsNFAfR8Z pic.twitter.com/KzqVWJAfKx





— Brian Eno (@dark_shark) January 16, 2016