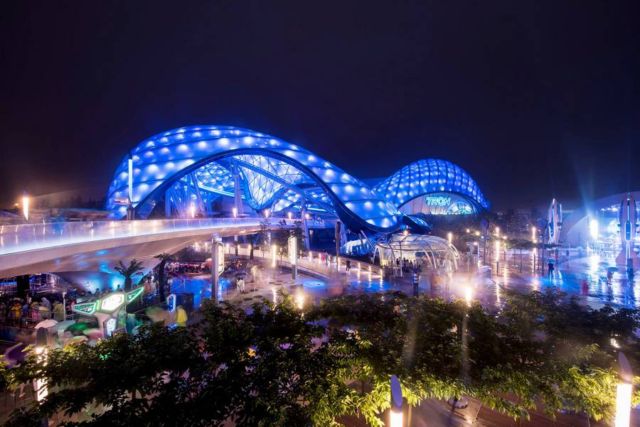 Grimshaw has completed a new project at Walt Disney Tomorrowland in Shanghai, in China.
Grimshaw working closely in collaboration with Walt Disney Imagineering, created a unique guest environment in Tomorrowland at the new Shanghai Disney Resort.
Representing an optimistic vision of the future, the design of Tomorrowland incorporates the TRON Lightcycle Power Run attraction that is both visually stunning and viscerally engaging.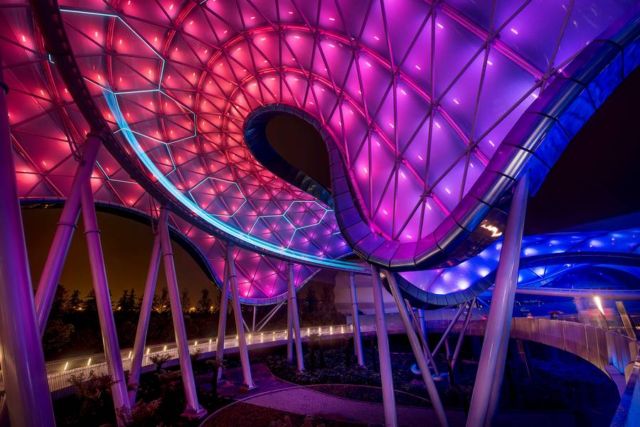 The arcing ETFE canopy traces the curves of the attraction, whilst shading guests below from sun and rain. Curving paths are punctuated by a diverse collection of native plants that create a series of exquisite and otherworldly landscapes. The natural and man-made elements blend together a rich palette of color and texture, marrying slick architectural forms with the organic beauty of plant life.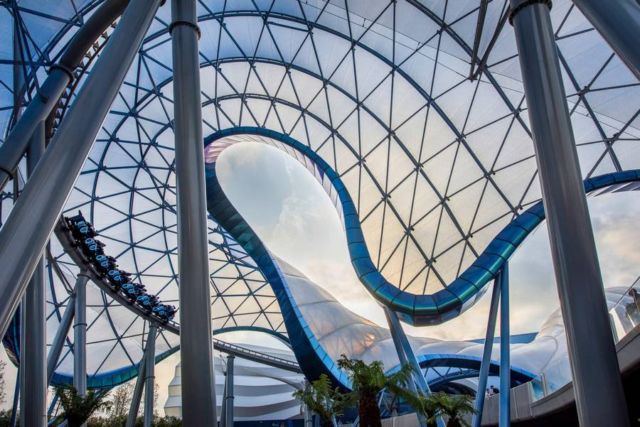 The land surrounding the attraction features a vibrant display of lighting effects, highlighting the land's architecture and kinetic energy.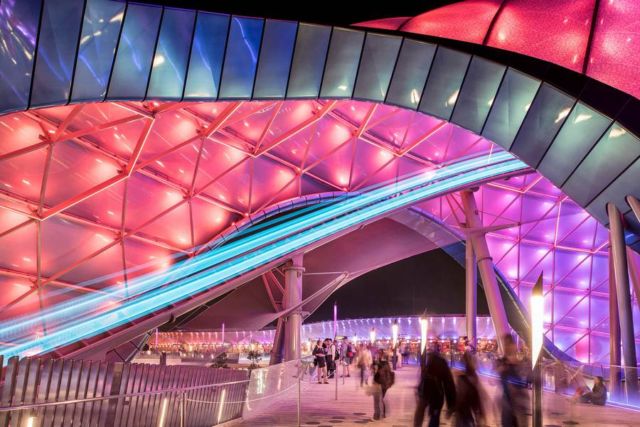 Images via Grimshaw