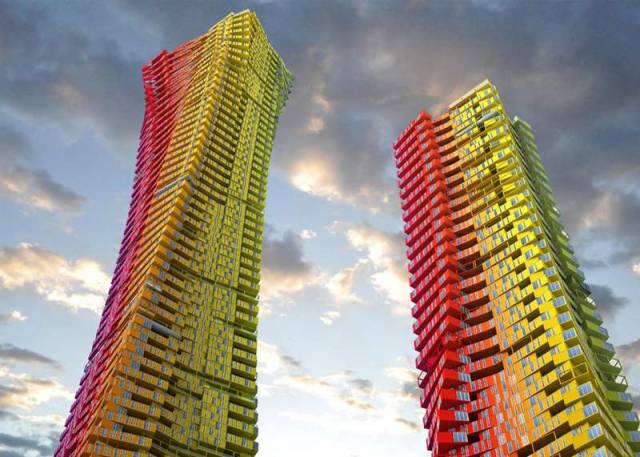 A pair of  brightly colored shipping containers skyscrapers concept, to replace slum housing in developing countries and provide temporary accommodation.
Images credit EAFIE  
CRG Architects unveiled  this conceptual cost-effective housing, colored container skyscraper for urban areas.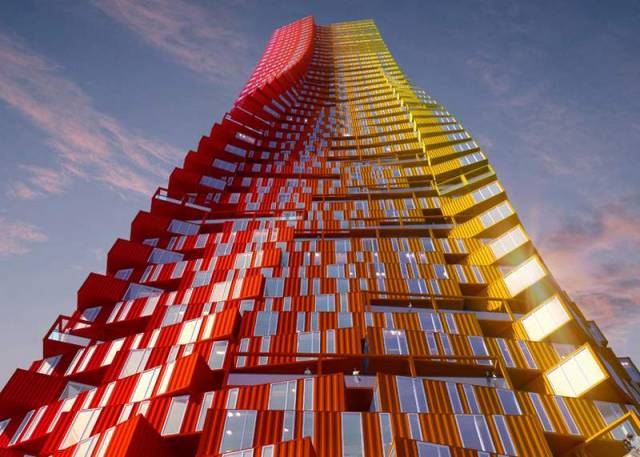 According to the architects 2,500 containers would be used on the proposal, housing 5,000 persons.
"Cities are facing unprecedented demographic, environmental, economic, social and spatial challenges."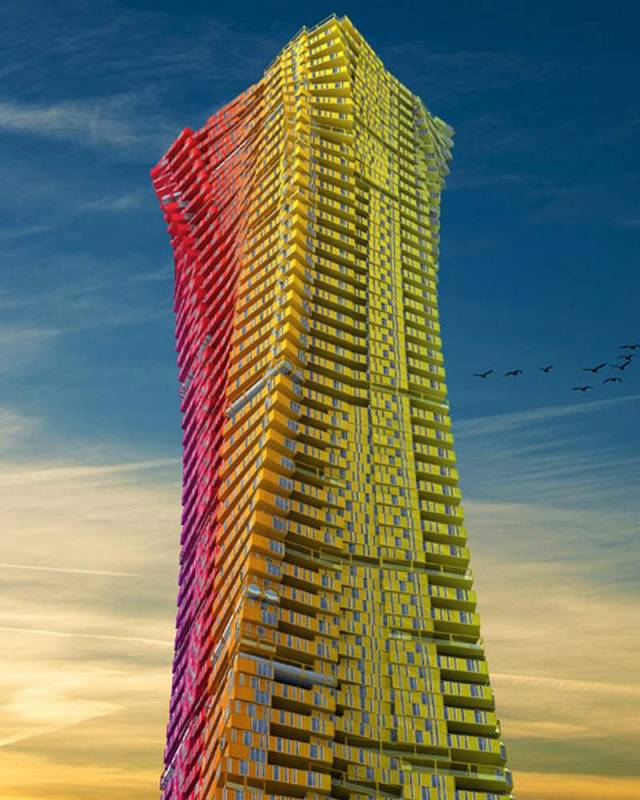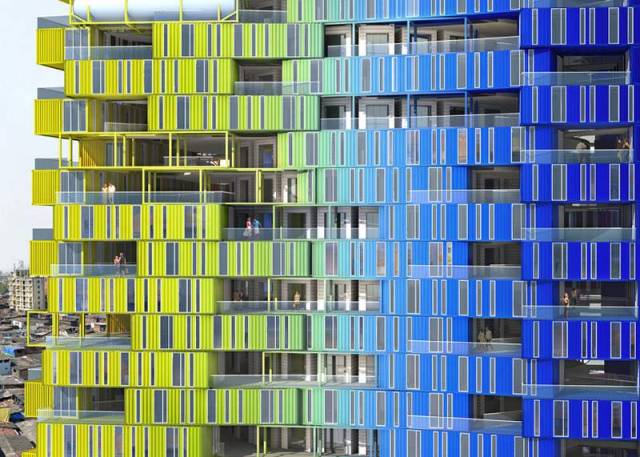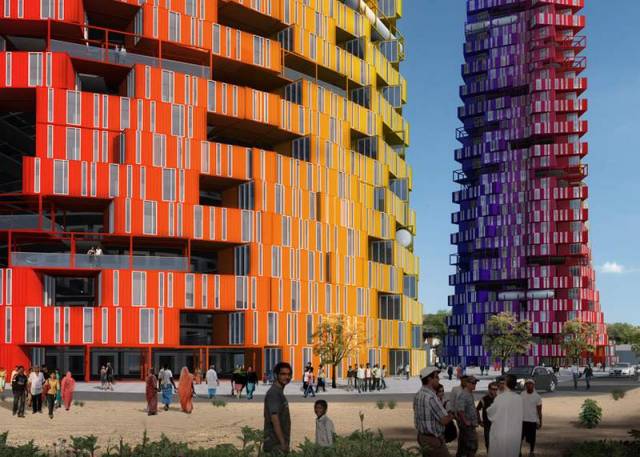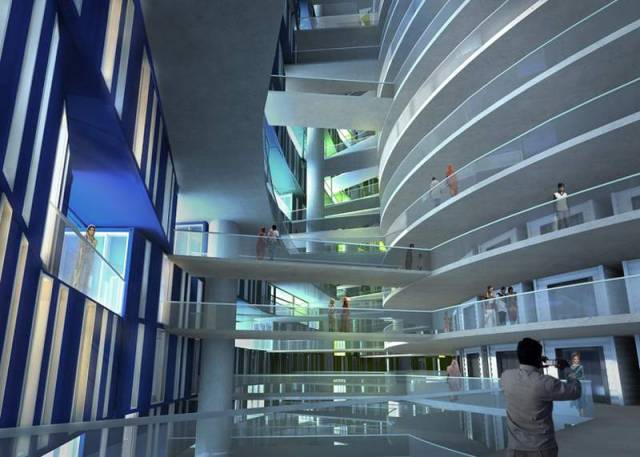 via archdaily