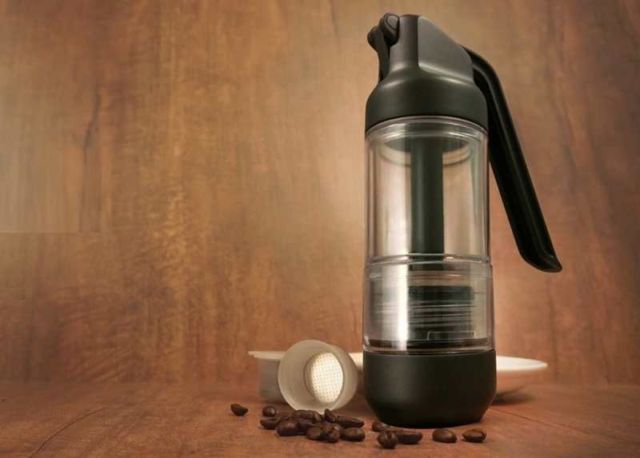 Simpresso, a portable espresso machine that works with no electricity, to enjoy beverages anywhere.
Simposh has spent years researching and developing the portable espresso maker with more than 10 designs and a lot of effort on improving the product after each testing mock-up.
Ultimately, we produced the final product shown here as the innovative Simpresso Portable Espresso Maker.  We are confident to say it is one of the best portable espresso maker in the market. "Simple to make Espresso" = Simpresso
1) Simple to use and clean.
2) Must be mechanically operated by hands with little effort.  It does not require compressing air, N2O cartridges and electricity.
3) The extraction pressure must be at least 130 PSI / 9 BARS to have a high quality espresso as traditional espresso machines.
4) Compact and portable size for traveling, hiking, camping and more.
5) One water tank size for different types of espresso volumes – ristretto (25ml), espresso (40ml) to lungo (110ml).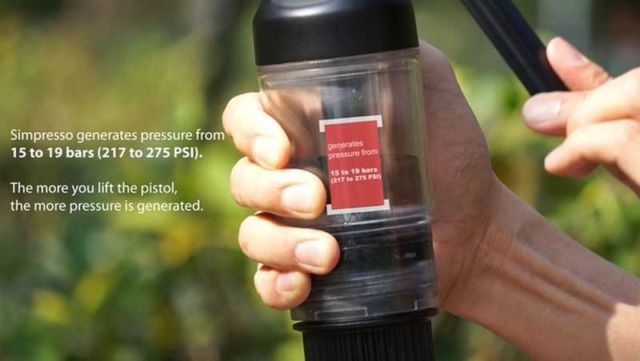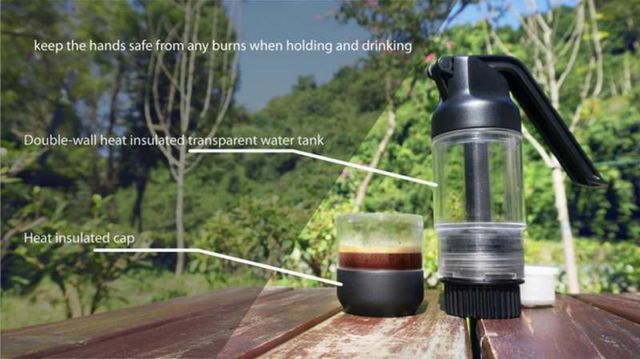 via kickstarter