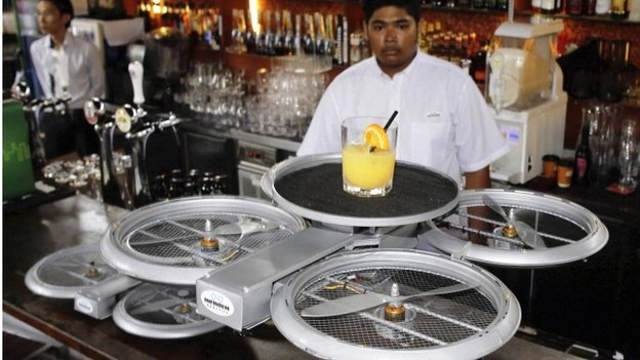 Singapore restaurant will start using drones to deliver meals and drinks to customers tables.
These new drones that will be used by the restaurant in Singapore, are made by Infinium Robotics and they are capable of carrying food and drinks up to 2kg.
The drones will be guided around the restaurant via a computer program and infra-red sensors, placed around.
Director Stacey Choe, said at BBC:
"It provides efficiency especially at bigger establishments. So it could well be the future. I would be keen to try it, it's a novelty – but it's something that's not very attractive in the long run. I just think service needs to feel personal."
via BBC