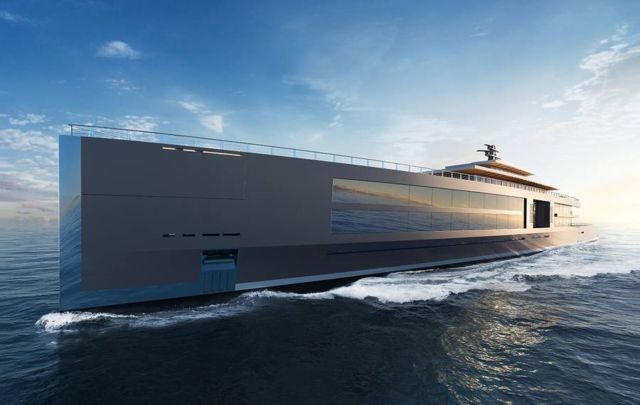 Sinot 120 meter-long 'Nature' superyacht, despite its futuristic appearance, is equipped with an inner garden.
'Nature' superyacht designed by firm Sinot, will be revealed at the Monaco Yacht Show 2017.
The impressive 120 meter-long concept yacht offers a full custom design, complete with a garden and observatory decks.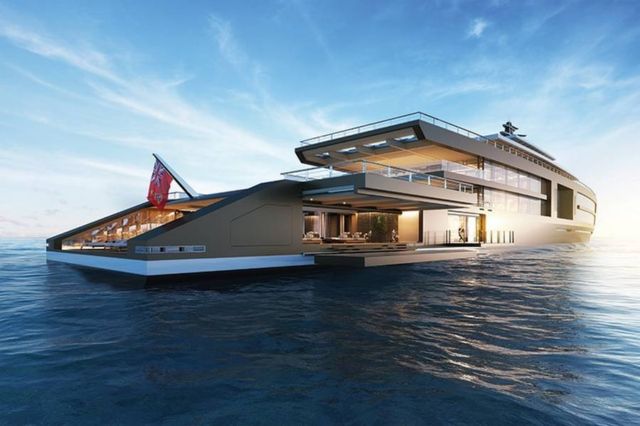 The "villa" inspired vessel, aims to create a luxurious retreat on the open sea.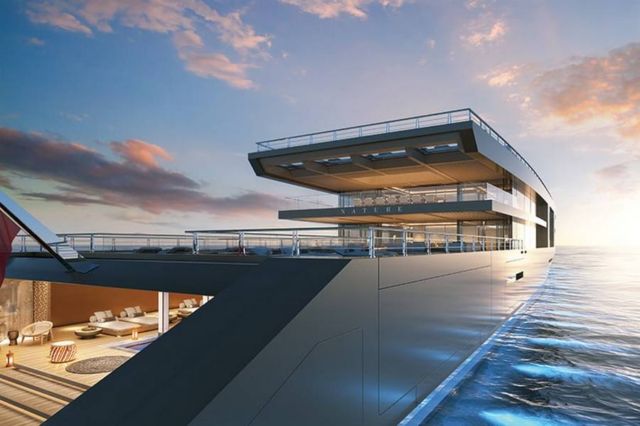 Its majestic layout includes panoramic glass windows around the entire boat and a climate controlled interior garden.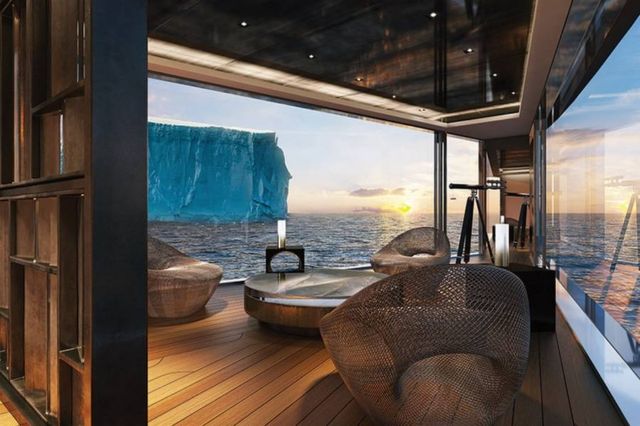 Nature has eight VIP and state rooms and a unique owner's suite.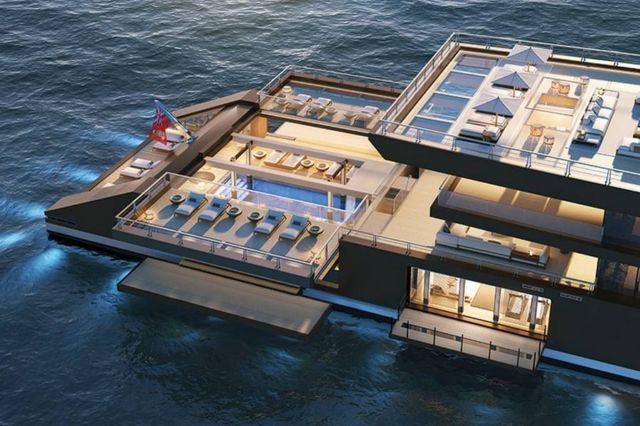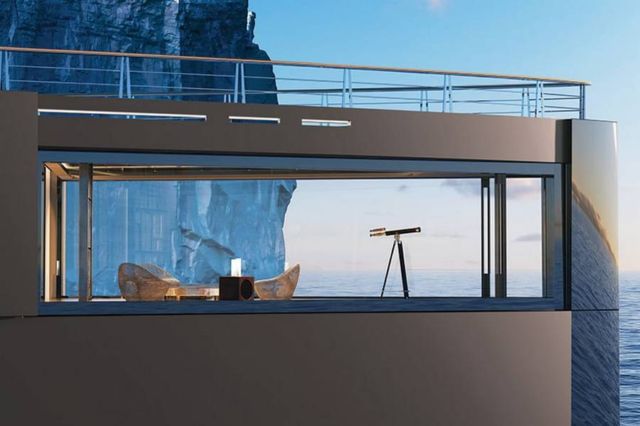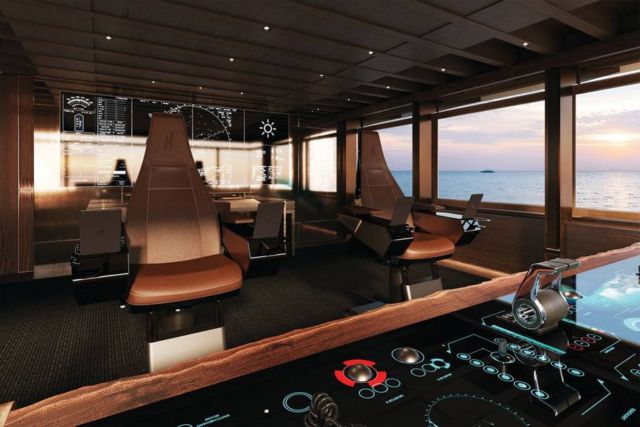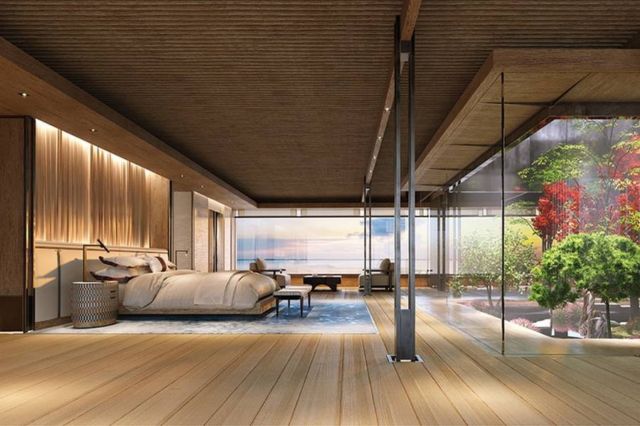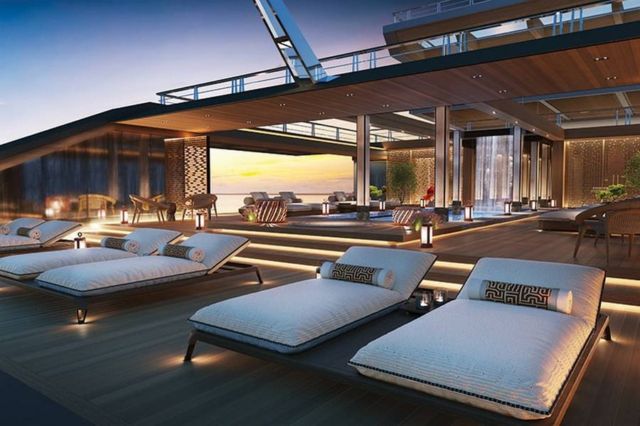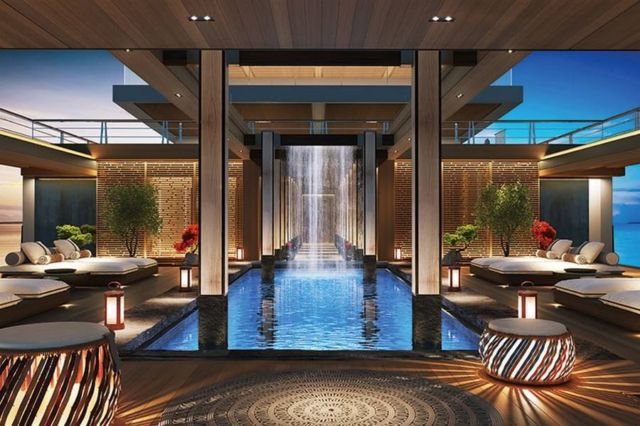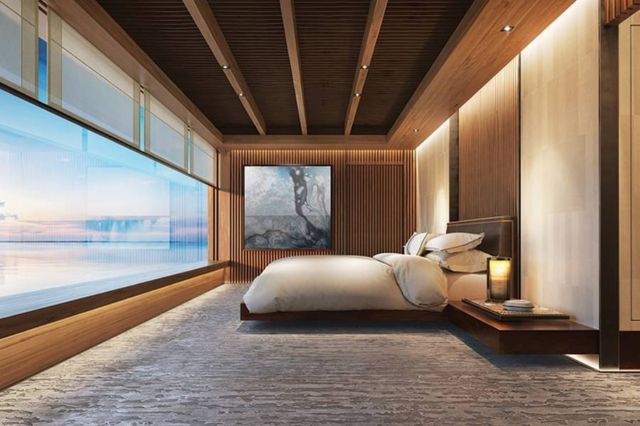 source Sinot