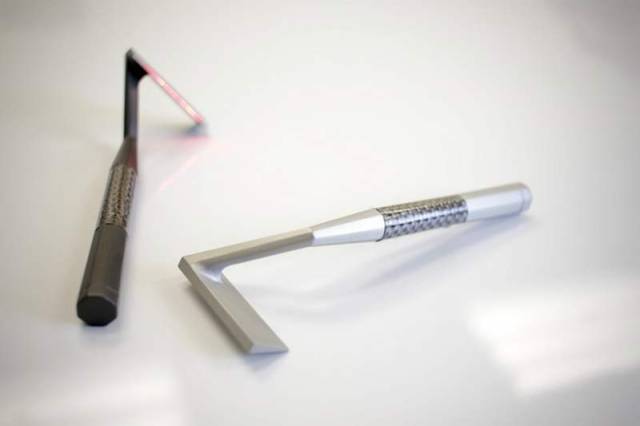 Skarp Laser Razor the first razor powered by a laser, for an irritation free and incredibly close shave. Is the future of shaving!
The Skarp Laser Razor looks like a traditional razor, but is taking a radical new approach in shaving.
Shaving has been using essentially the same technology for 5000 years.
Skarp is powered by a small laser which cuts through hair for an incredibly close shave.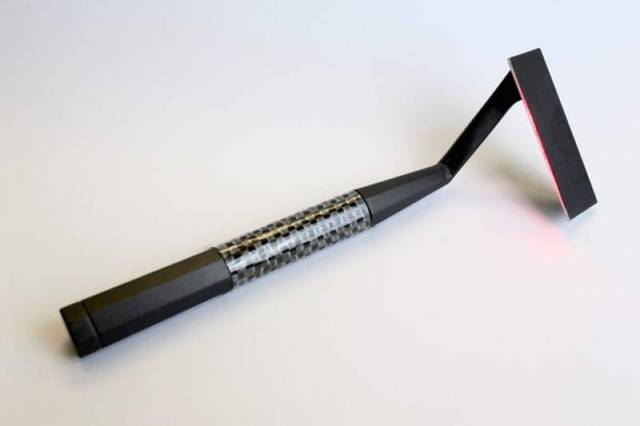 There are many benefits:
No scratches
No razor burn
No infection
No itch
No accidental cutting
No irritation
Effortless smooth stroke
No painful waxing or messy depilatory creams
Incredibly close & smooth shave
No expensive cartridges replacements
Little to no water usage
Environmentally friendly
The last two are very important to us. 2 Billion razors or razor heads are thrown away each year in the US alone! Due to the hazardous nature of the blades, they can't be sorted & no individual municipality or district produces enough to make specialized collection cost effective. So they end up in land fills & garbage dumps.
via kickstarter