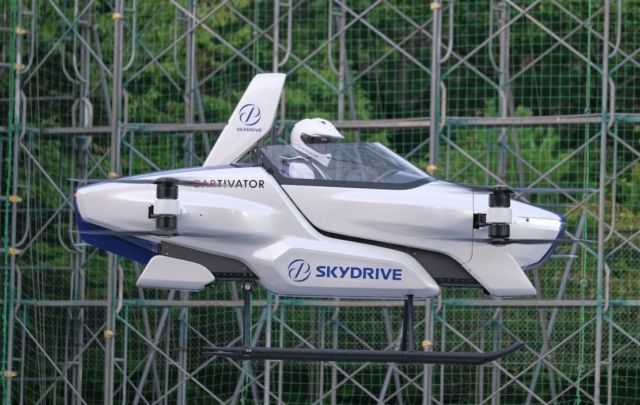 SkyDrive flying car conducts first public manned flight in Japan, SD-03 manned model makes its world debut.
SkyDrive Inc., a world-leading developer of urban air mobility solutions, conducted a public demonstration flight of its new SD-03 flying car model on August 25, 2020.
It was the first public demonstration of a flying car in Japan. The flight took place at the 10,000-square-meter (approximately 2.5-acre) Toyota Test Field, which is one of the largest test fields in Japan and home to the company's development base.
The single-seat SD-03 took off in the early evening and circled the field for about four minutes. A pilot was at the controls but a computer-assisted control system helped ensure flight stability and safety while technical staff at the field monitored flight conditions and aircraft performance at all times as backup.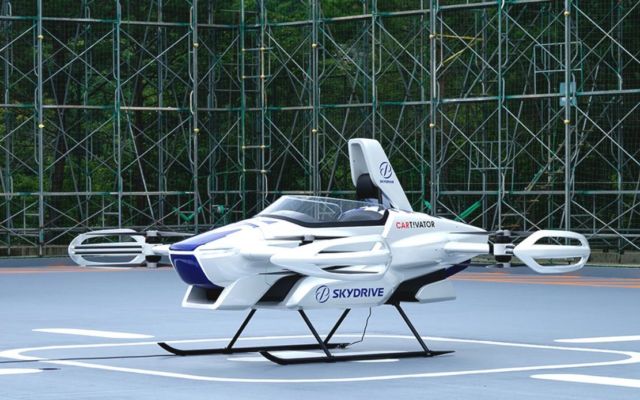 The aircraft has been designed to be the world's smallest electric Vertical Take-Off and Landing (eVTOL) model as a new means of transportation for the near future. It measures a compact two meters high by four meters wide and four meters long and requires only as much space on the ground as two parked cars. The powertrain consists of electric motors that drive rotors deployed in four locations, with each location housing two rotors that individually rotate in opposite directions, each driven by its own motor. The use of eight motors is a means of ensuring safety in emergency situations during flight and as such aims to address compliance standards and allay potential regulatory concerns.
source SkyDrive