SoelCat solar-powered motor boat, that travels with no fuel, in silence up to six knots.
Dutch marine designers Soel Yachts, created SoelCat 12, a 39ft catamaran, set to debut later this year.
The solar-powered motor boat, will offer new eco-tourism possibilities.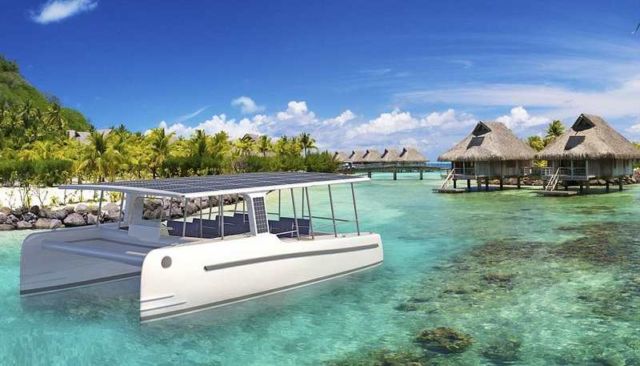 It brings true eco-tourism to waterbound resorts, lagoons, nature reserves and reefs. During downtime, the SoelCat 12 can utilise its solar array to feed your AC grid. Just plug it in – as simple as that.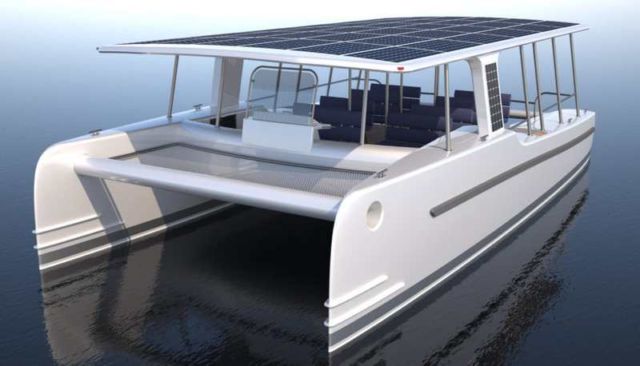 No sunshine or nightly cruises? The 120kWh lithium battery systems supply all the energy needed.
The SoelCat 12 is designed for electric propulsion right from the first lines drawing to the matched propeller. Every aspect of this vessel contributes towards its highly efficient solar electric sailing.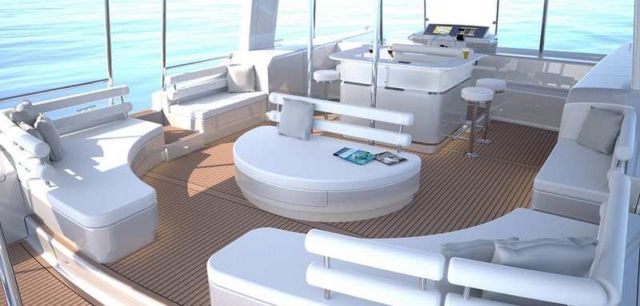 The lightweight yet tough and durable fiberglass construction, the large solar roof and the super slender hulls are the major key factors for the vessel's high performance when it comes to speed and range. The vessel can even be used as a mobile AC power station with 15kVA of AC inverter power.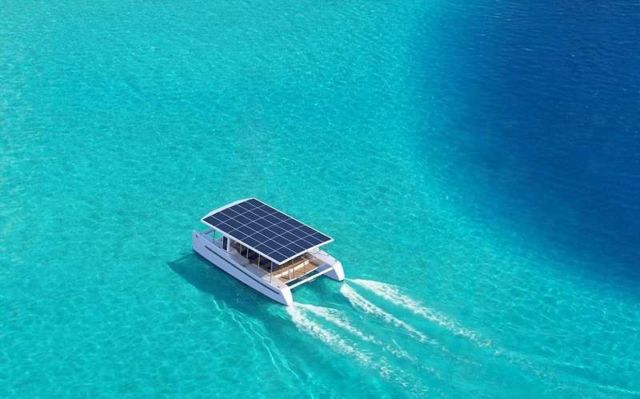 via inhabitat