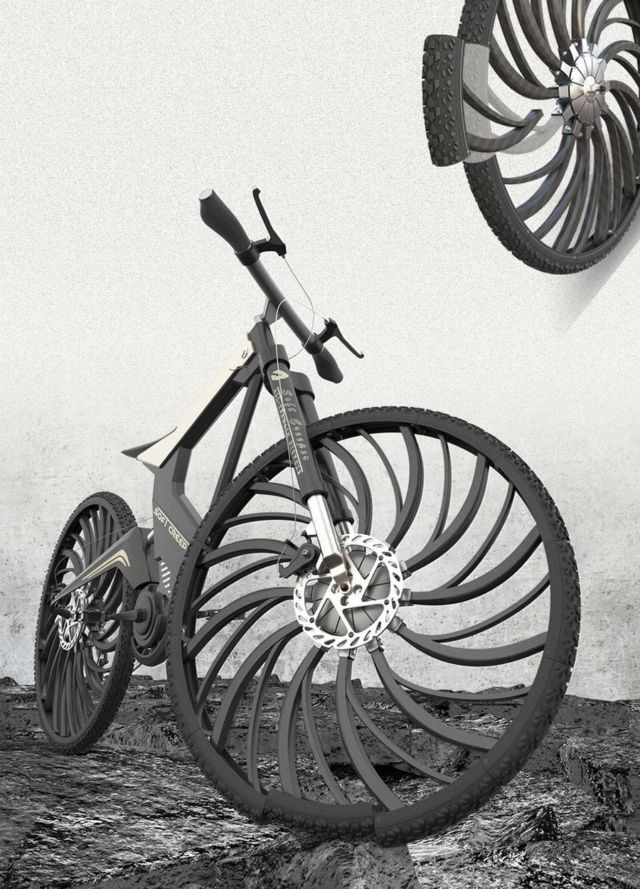 Soft Creeper is a new type of trek bike tires, with good traction and damping capability.
Soft Creeper shock-absorbing for bikes that can be easily assembled and altered, is a K-Design award winner.
Designed by Hengchang Su, Dianming Zhang, Mengbo Zhang, Xinyu Cao, Kun Xu of School of Design , Dalian Minzu University.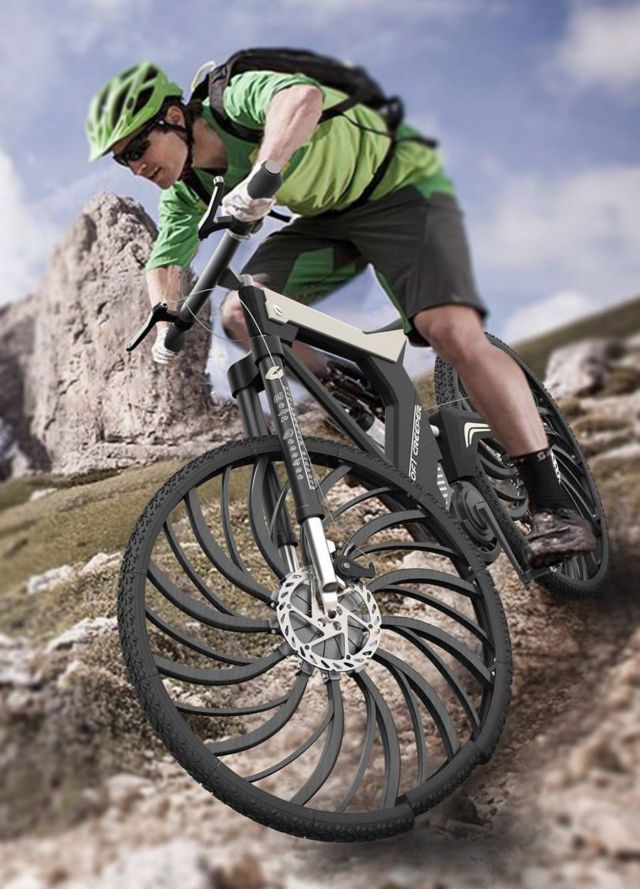 When the tires come into contact with obstacles at high speed, the contact module experiences a lot of pressure. At this time, the spring module deforms to absorb some of the pressure. This is known as damping.
Meanwhile, the deformed tire provides a bigger surface area of contact with the road, and the traction is increased. The spring module then recovers quickly once it moves past the obstacle.
Soft Creeper's novel design is believed to bring great improvement to biking performance. Changing the form of the spring module will absorb a large part of the force of contact, and increase the surface area of contact with the ground. This increases both the capability of damping and traction in the tire.