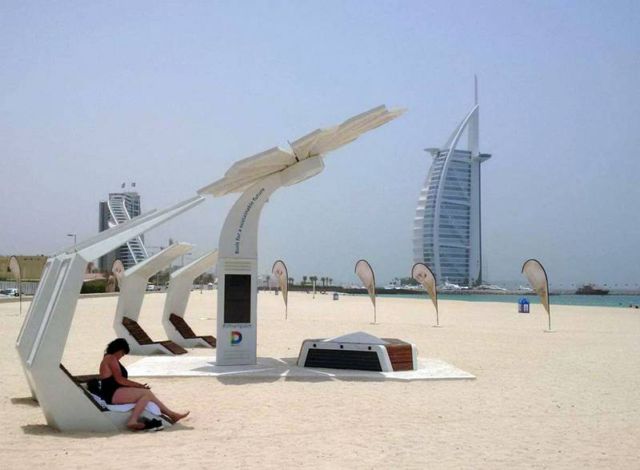 Solar powered smart palm trees charging points also provide Dubai with WiFi.
Six-meter-tall Smart Palms have started providing beaches with free wireless internet, charge phones and make announcements, in Dubai.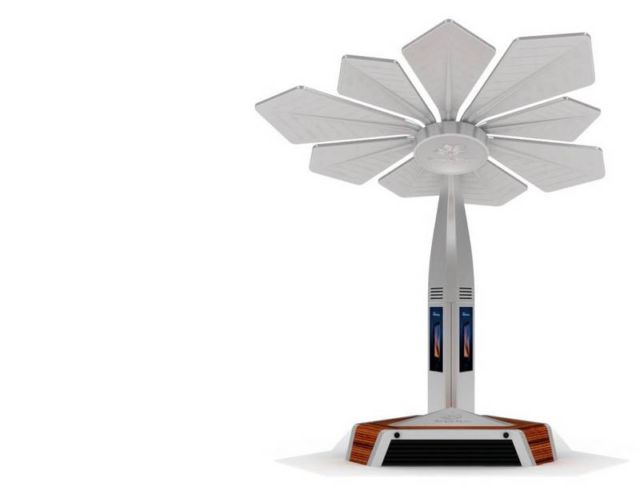 The stations, shaped like palm trees, also display information on Dubai's attractions, weather and other topics.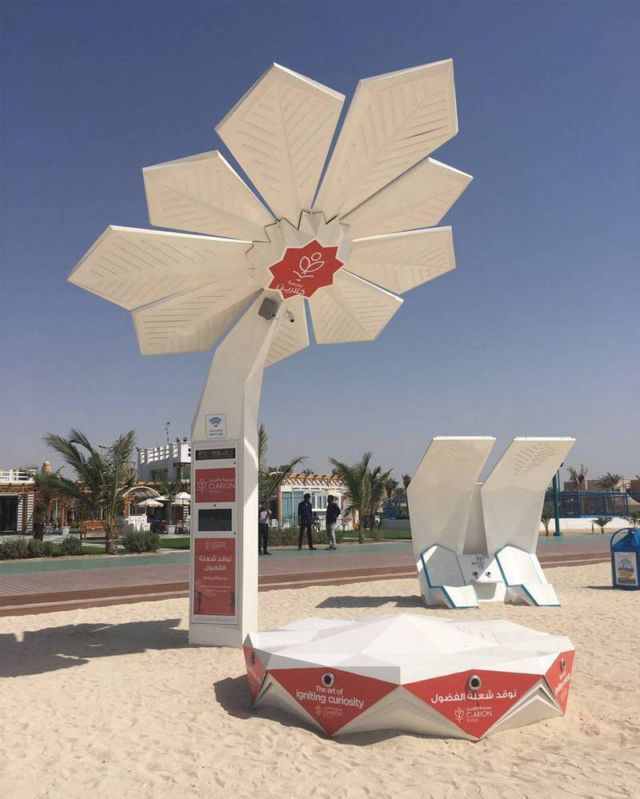 They can be used to quickly charge mobile phones and tablet computers as well.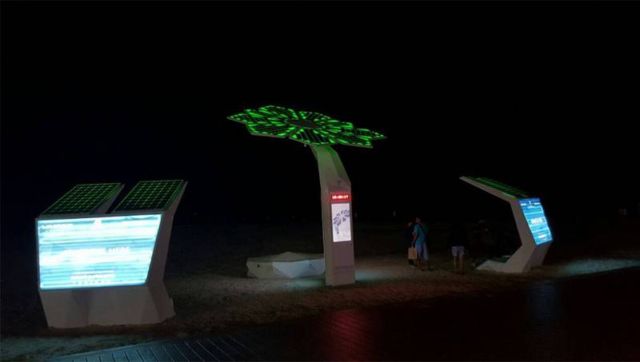 Alya Harmoudi, Director, Environment Department, Dubai Municipality, said each Smart Palm can support 50 users at a time over a radius of 53 meters.
She added that the stations can also display updates on events and activities on the beach and serve as a public announcement system. They also show beach rules, guidelines, tips, and sea conditions.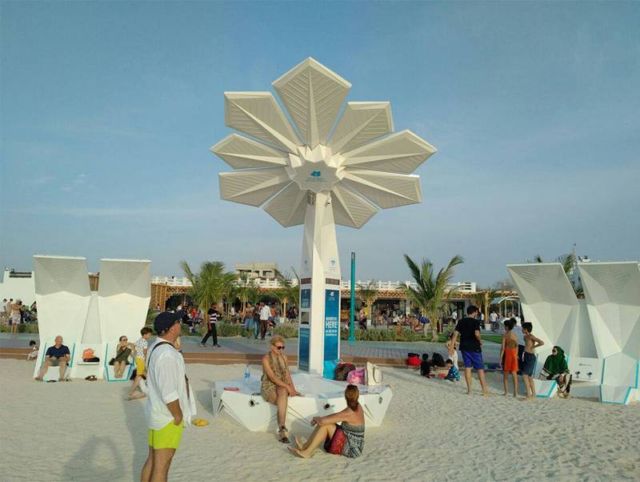 Each Smart Palm runs entirely on its own solar power source and lights up at night for an aesthetic look.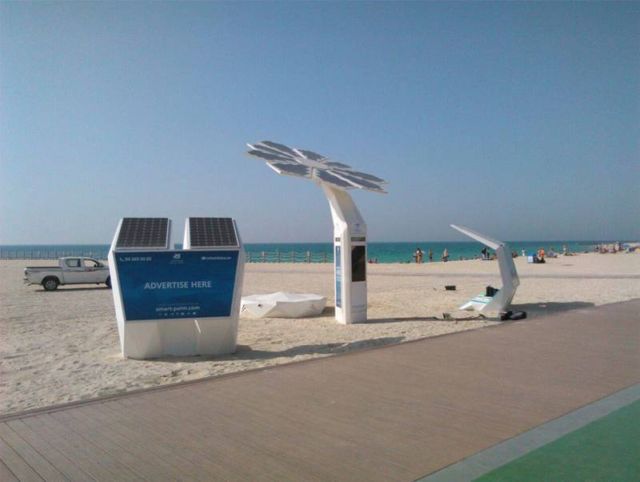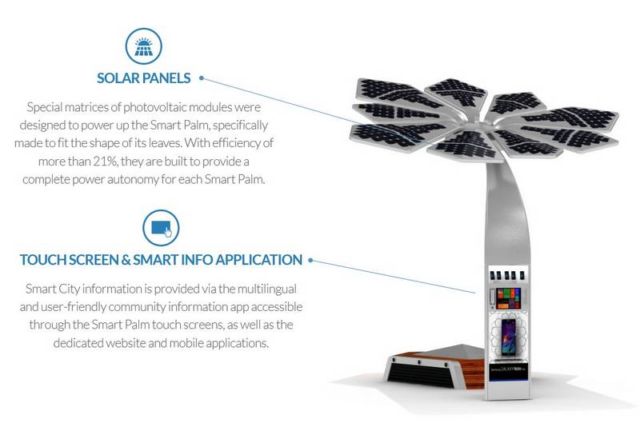 source Smart Palms