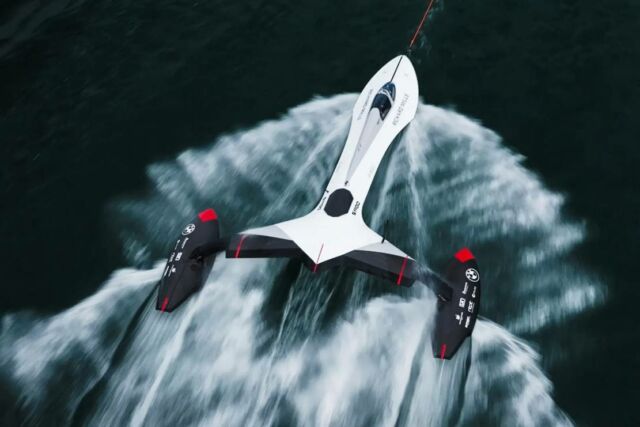 SP80 world's fastest sailboat has left the workshop and hit the water, for the first time on Lake Geneva.
For this test session, SP80 was towed behind a motorboat so that it could measure the hull's drag.
"In addition to being the culmination of years of work, this launch is the first step of a new adventure: after years behind our screens, it's time to get practical!"
Now, the team and boat have arrived in Leucate (France), and a new part of the challenge begins.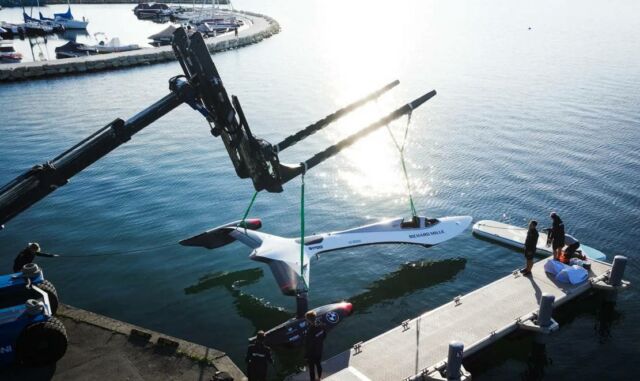 The next few months will be dedicated to optimizing the boat: first, we'll have to learn how to pilot this unique ship and sail it with a small kite. Then, we'll gradually increase the kite's size and thus the boat's speed. These are exciting times ahead, and we can't wait to share them with you!
Images credit SP80
[SP80]