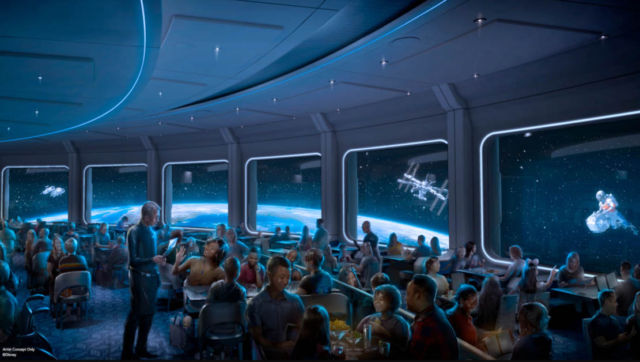 A sneak peek at Disney's Space 220 restaurant at Epcot ahead of its launch mid-September.
Embark on the ultimate culinary exploration from this new expansion of the Mission: Space pavilion.
Step inside Space 220—a celestial panorama of a space station—for a delicious meal! As you dine, peer out and enjoy amazing daytime and nighttime views of Earth from 220 miles up.
To begin your journey, board a special space elevator that will ascend to the stars! Along the way, view ports will give you an aerial view of Epcot as you travel high above the planet.
source Disneyworld