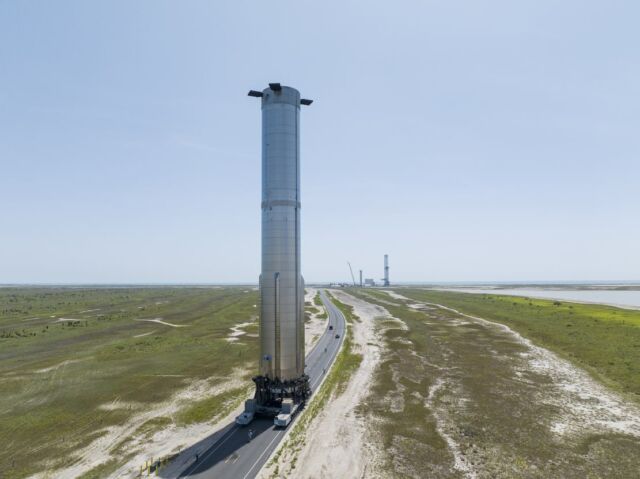 SpaceX Super Heavy Booster 7 with 33 Raptor engines installed, was transported to the orbital launch pad at Starbase.
Booster 7 is lifted onto the Orbital Launch Mount by the Chopsticks prior to static fire testing. After the lift, the Booster QD and Ship QD arm were moved into place.
Video and Pictures from Nic (@nicansuini) and the NSF Robots. Edited by Justin (@OGNovuh).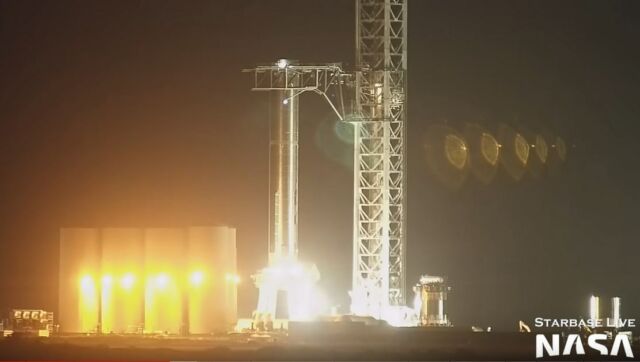 Super Heavy Booster 7 with 33 Raptor engines installed was transported to the orbital launch pad at Starbase pic.twitter.com/Tvld2cKhB9

— SpaceX (@SpaceX) June 23, 2022