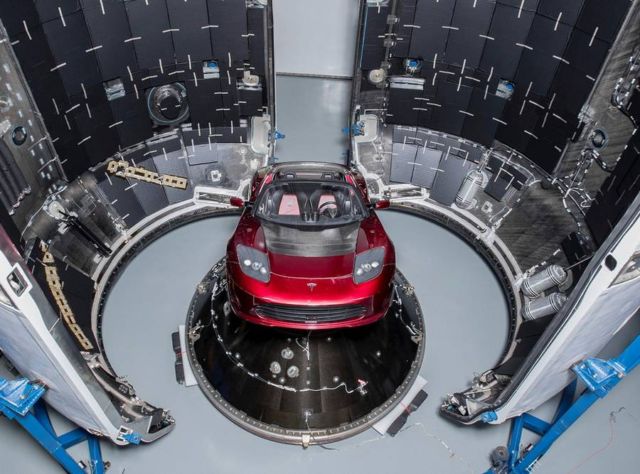 SpaceX is planing to send a Tesla Roadster to Mars, as a test payload.
Test flights of new rockets usually contain mass simulators in the form of concrete or steel blocks. "That seemed extremely boring," Elon Musk explains.
Of course, anything boring is terrible, especially companies, so we decided to send something unusual, something that made us feel.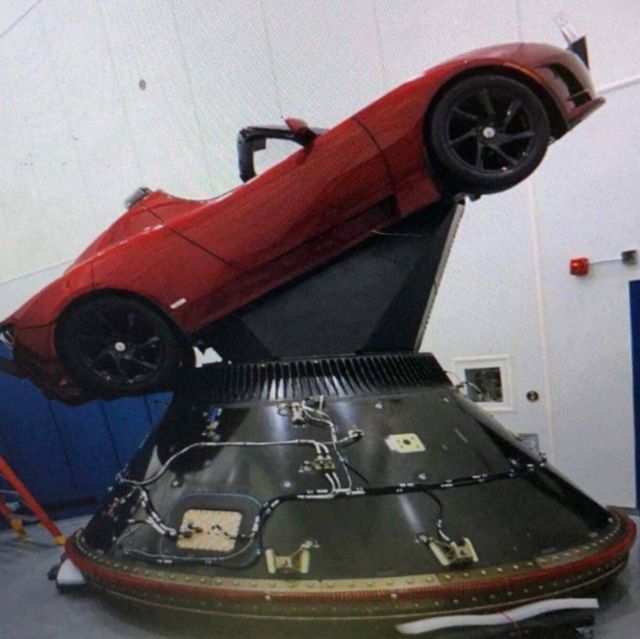 The payload will be an original Tesla Roadster, playing Space Oddity, on a billion year elliptic Mars orbit.
The vehicle has a sentimental value to him for Musk:
"I love the thought of a car drifting apparently endlessly through space and perhaps being discovered by an alien race millions of years in the future."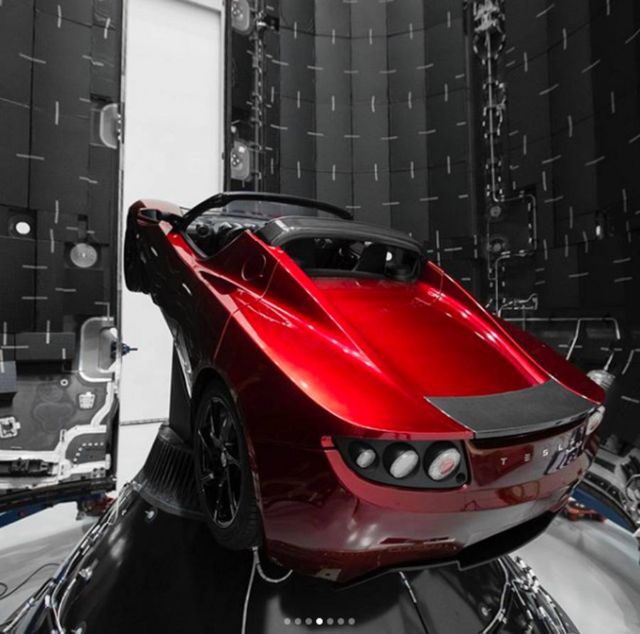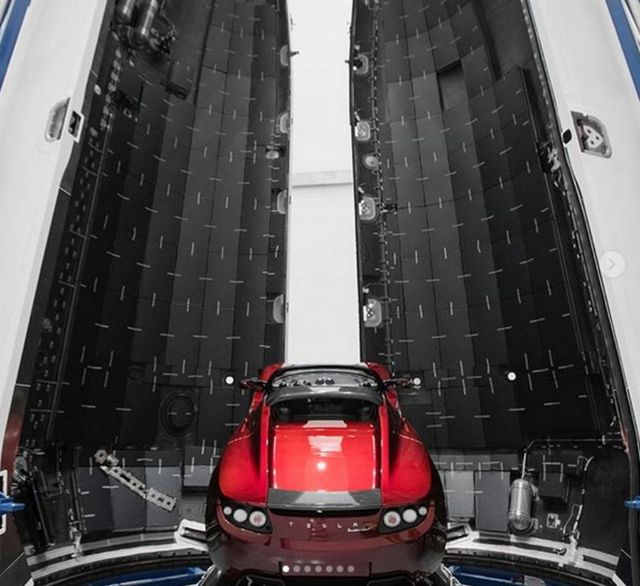 Images credit Elon Musk (Instagram)
source Elon Musk (Instagram)