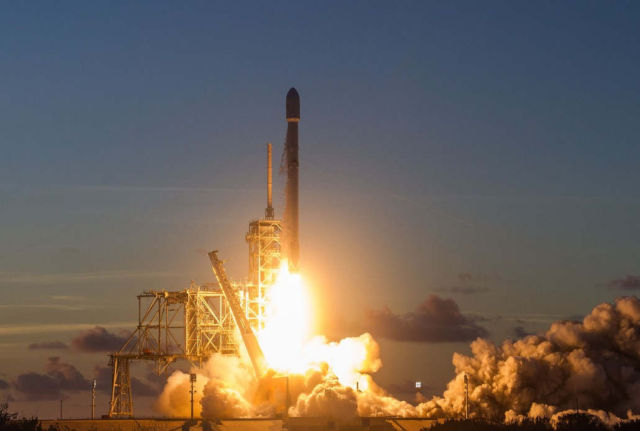 SpaceX sent into orbit Wednesday evening from Florida, an Airbus-built communications satellite, powered by a reused first stage Falcon 9 booster.
SpaceX's Echostar 105 launch is the 19th successful event for space company. The rocket successfully landed on "I Still Love You" base station in the sea, 200 miles (300 kilometers) east of Cape Canaveral.
The launch placed the 5.7-ton (5.2-metric ton) satellite in a "supersynchronous" orbit.
Wednesday's mission was the second in three days and the 15th Falcon 9 flight of the year.
Echostar 105 / SES-11 Launch Webcast
source SpaceX