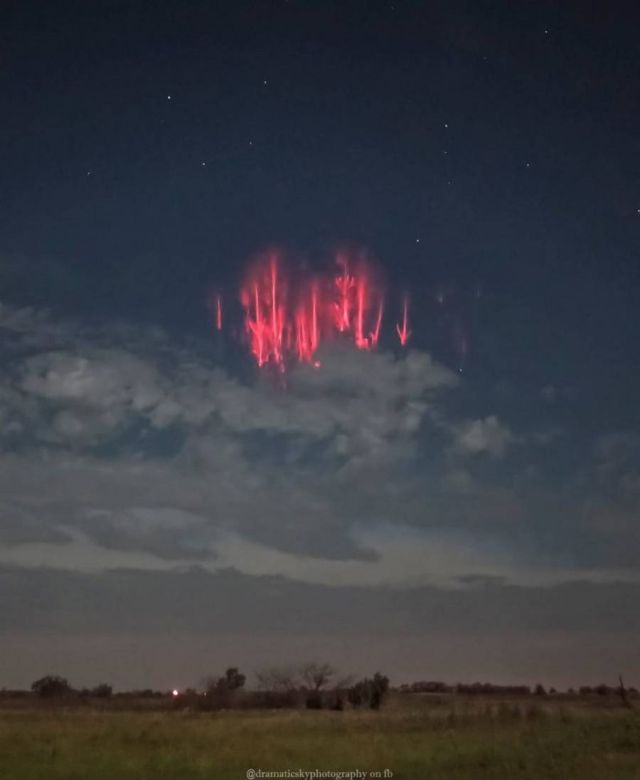 Amazing red sprite, large-scale electrical discharges, high above thunderstorm clouds, over Oklahoma.  Credit Paul Smith
Paul Smith wrote on October 7, 2017:
This is my personal favorite (EVER) picture, from last night at 11:40 p.m. as a squall line was grinding up around Canton Lake, Oklahoma.
This red sprite was captured from Western and Prairie Grove road, just up north of Waterloo in Edmond. The storm was about 85 linear miles away, so just imagine the size of this structure above it …
To me, red sprites are just so awesome in their magnificent color, structure and science.
via earthsky