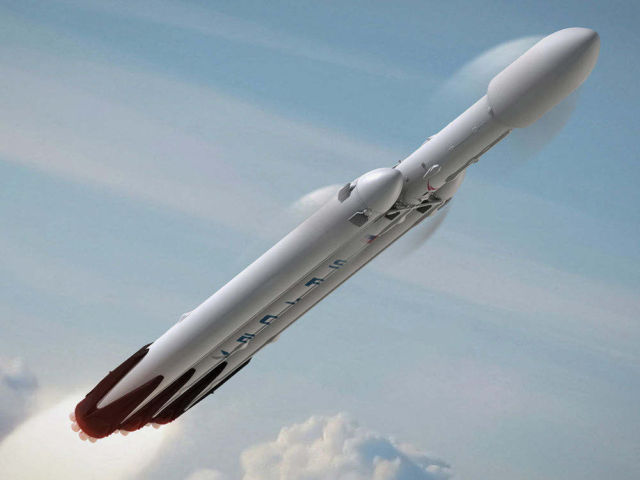 SpaceX is planning to send two rich people around the Moon by 2018.
According to SpaceX, the Falcon Heavy, expected to fly for the first time later in 2017, could carry humans to the moon by next year's end.
Above, SpaceX Falcon Heavy.  Credit SpaceX
Elon Musk said in a teleconference:
"I think this should be a really exciting mission that gets the world excited about sending people into deep space again.
The passengers are 'very serious' about the trip and have already paid a significant deposit."
He also believes that these private missions could be a "significant driver of revenue" for SpaceX, possibly making up 10 to 20 percent of its revenue.
Elon Musk did not announced the cost for the week-long journey around the Moon and the two amateur cosmonauts have not been identified.
via theverge