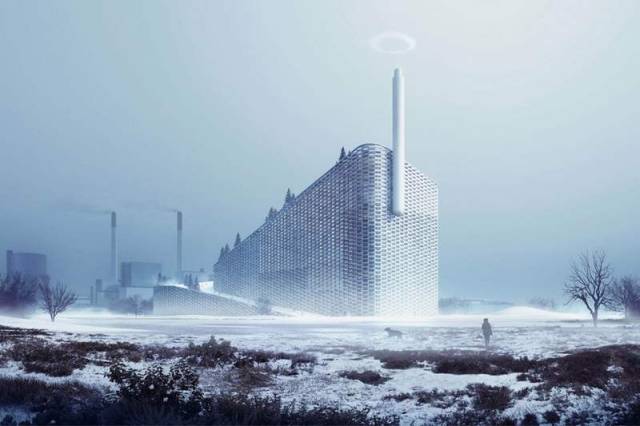 BIG studio has launched Kickstarter campaign, seeking funding for steam ring generator at Amager Power plant.
Bjarke Ingels Group wants to create a steam ring generator on their Amager power plant, the waste-to-energy facility project, located in Copenhagen.
The power plant will allow skiing down the building, raising awareness of carbon emissions.
Help BIG turn fiction into fact by transforming the smokestack, a symbol of the industrial era, into a communicator for the future.
By 2017 the citizens of Copenhagen will not only be able to ski down the cleanest power plant in the world – their perceptions of what a power plant can be will be challenged by an art piece that raises awareness of our carbon emissions. The world's first steam ring generator will puff out a steam ring for every ton of CO2 burned in the plant. Help us turn fiction into fact!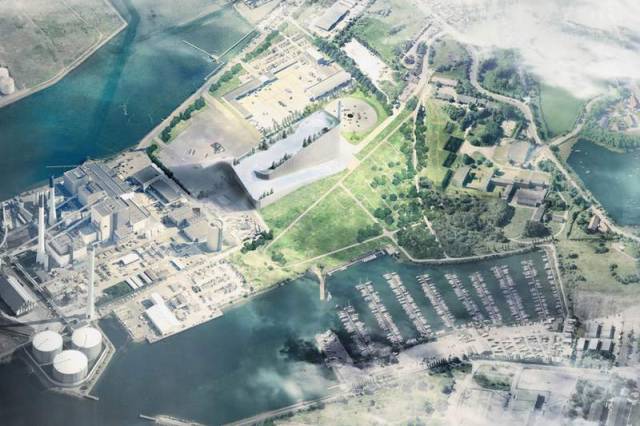 via Kickstarter