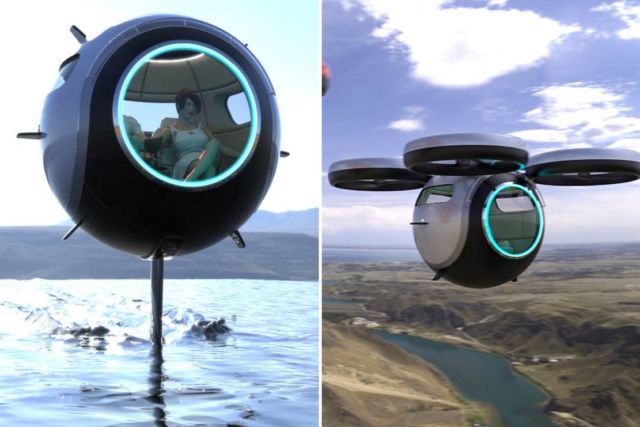 Stratosfera measuring 1.65 meters in diameter, an ultra light carbon fiber sphere, capable to accommodate two passengers, can move on water, land and sky.
In the water version an extendable foil is mounted in the lower part of the sphere, the submerged part keeps a very low center of gravity by incorporating all the battery packs.
In the foil set up is also provided a self-balancing system, that will adapt and adjust the inclination of the sphere while piloting.
Stratosfera can be equipped with twin 150 hp electric jet engines and fly above the water surface with estimated speeds up to 30 knots.
Stratosfera Volatile: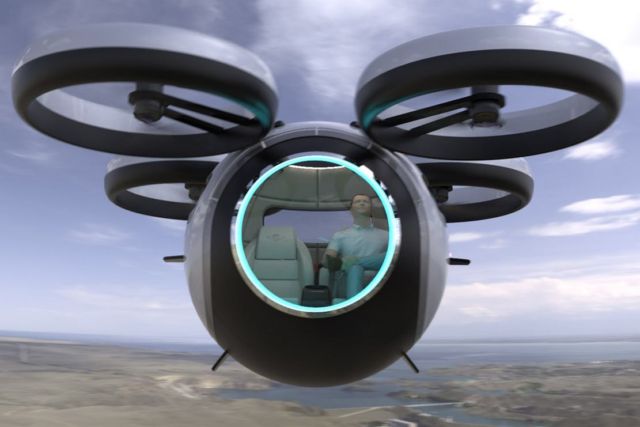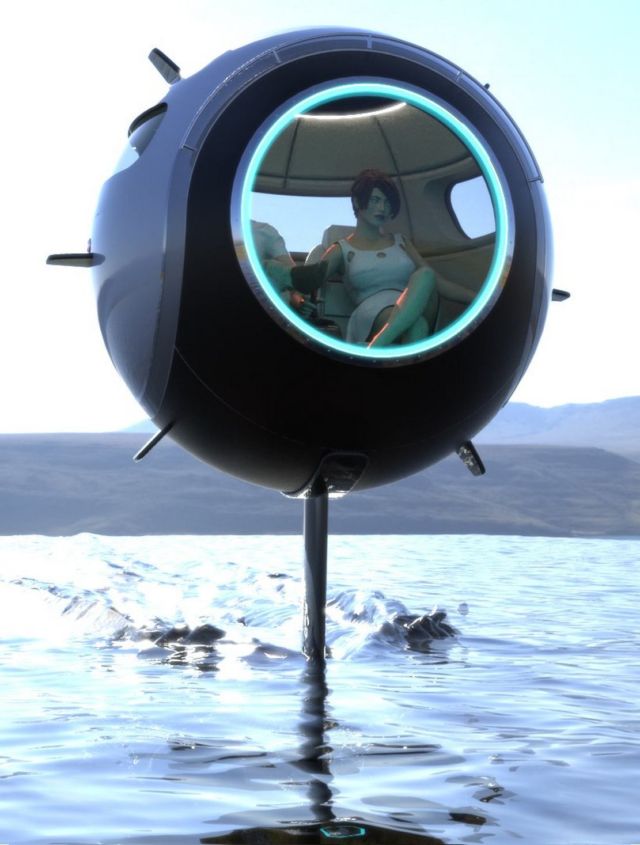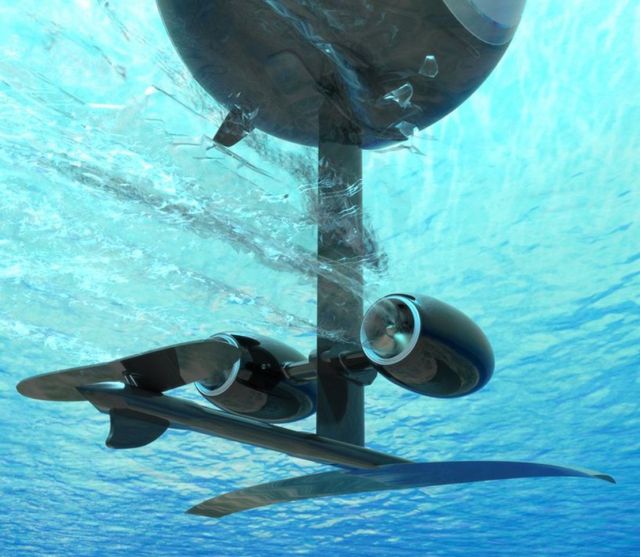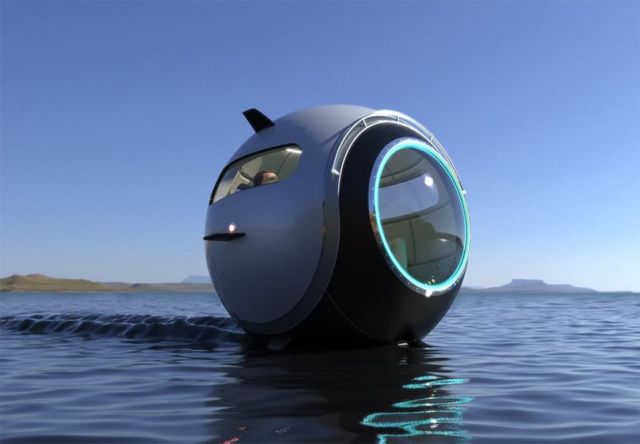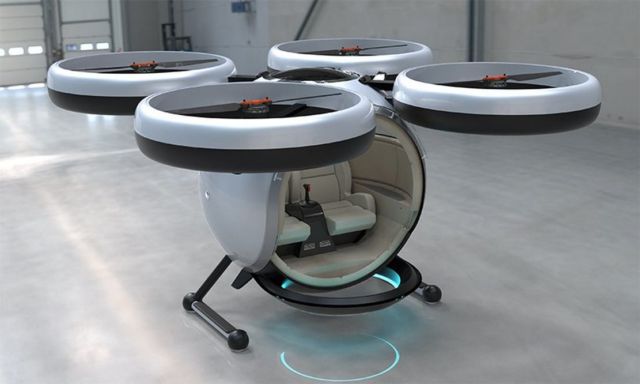 source Lazzarini Design studio