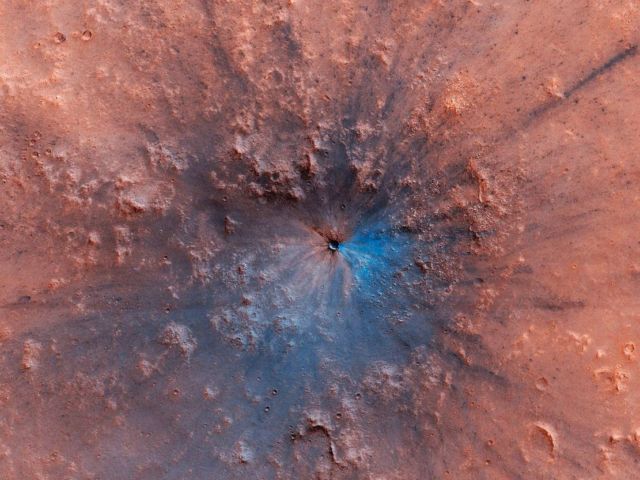 NASA's Mars Reconnaissance Orbiter captured stunning photo of 50-foot crater that formed after recent collision on Mars.
An impressionist painting? No, it's a new impact crater that has appeared on the surface of Mars, formed at most between September 2016 and February 2019.
What makes this stand out is the darker material exposed beneath the reddish dust.
(Special thanks to Nahúm Méndez Chazarra.)
Above, the new crater discovered by the Mars Reconnaissance Orbiter.  Credit NASA/JPL/University of Arizona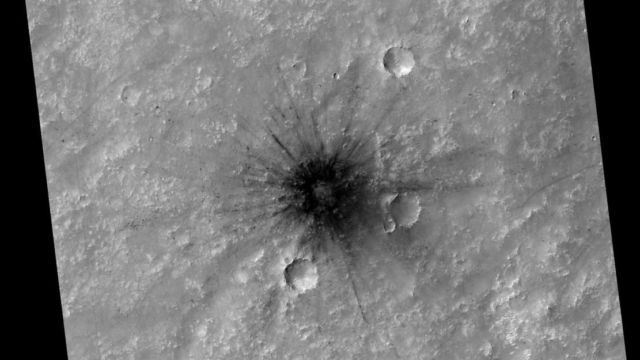 Black-and-white photo of the new crater.  Credit NASA/JPL/University of Arizona
source University of Arizona