Norway's ambitious plans to create "underwater bridges," suspended by floating pontoons.
The Norwegian innovative bridges will float 100 feet below the water, to speed-up the tradition way to cross a fjord, by ferry.
The position of underwater floating tunnels, will let ships passing above.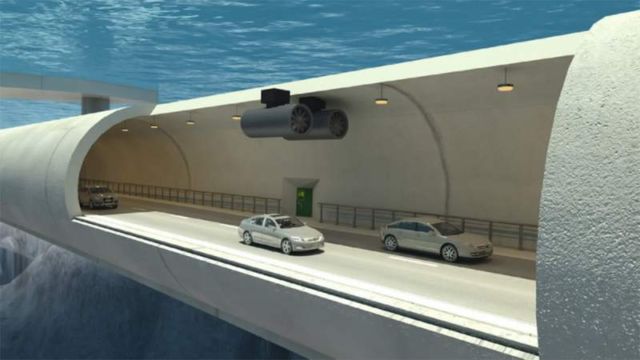 To drive the 680 miles from southern port of Kristiansand to Trondheim in the north, you must spend 21 hours., an average of 30 miles per hour.
The new $25 billion project will to cut the trip to just 10.5 hours, by installing submerged floating bridges by 2035.
Images via The Norwegian Public Roads Administration
via inhabitat