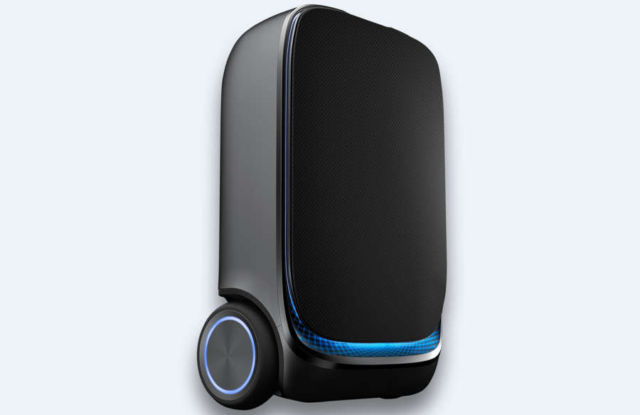 Puppy1 is the world's 1st self-balance and auto-follow suitcase.
Puppy 1 drives on 2 wheels, supported by Segway's balancing technology.
With modes of auto-follow and remote control, you can either let Puppy1 follow you anywhere or ask it go wherever you want. It can also go back and forth with its bi-directional intelligent follow.
It can follow you at a speed as high as 18 km/h with positioning accuracy up to 5°.
Its electric power assistant, power ramp, deceleration and parking brake makes it capable to meet all your travel needs.
The Puppy1 will launch in middle of the year on crowdfunding.
source Puppy 1