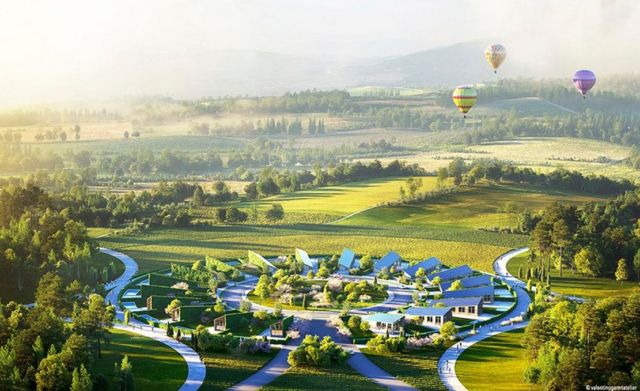 'Sunflower' is a residential village of 19 3D printed sustainable residences designed to provide a new model of sustainable community village, thought for low density and rural areas.
Like a sunflower, the arrangement of the houses designed by Valentino Gareri Atelier, 'follows' the sun circle, where the lots and houses are radially distributed around a central communal area. Photovoltaic roofs are shaped and angled in order to receive clean energy from the sun, as a sunflower does in nature every day.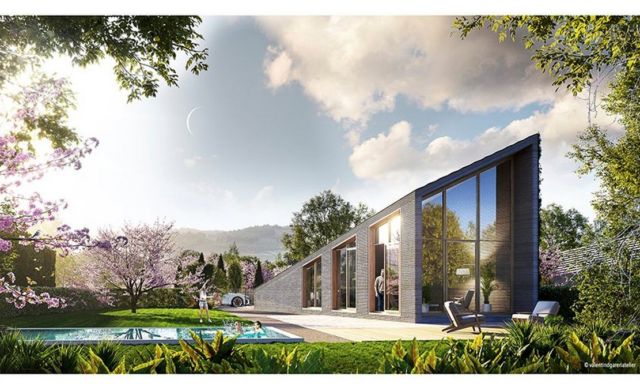 PV panels are allocated only on the roofs which have the best exposure to the sun, the energy accumulated is shared with the whole village, and the facades are treated in order to achieve the best performance according to the solar orientation.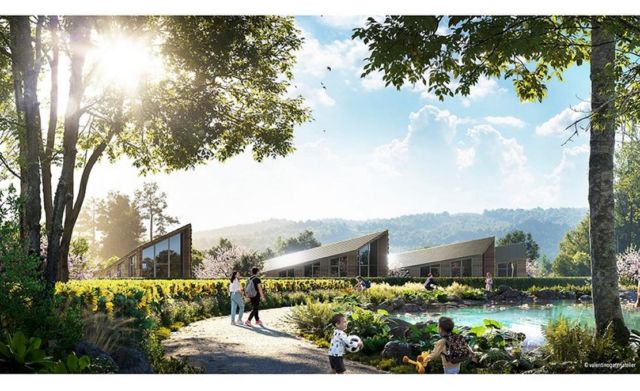 The circular urban configuration represents a more sustainable way of connecting the dwellings, by reducing the amounts of necessary roads and the dependency from cars.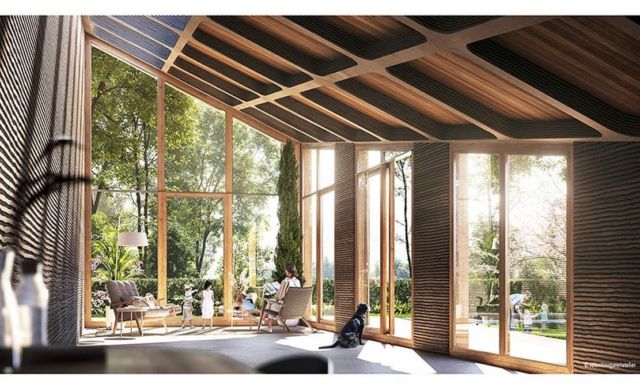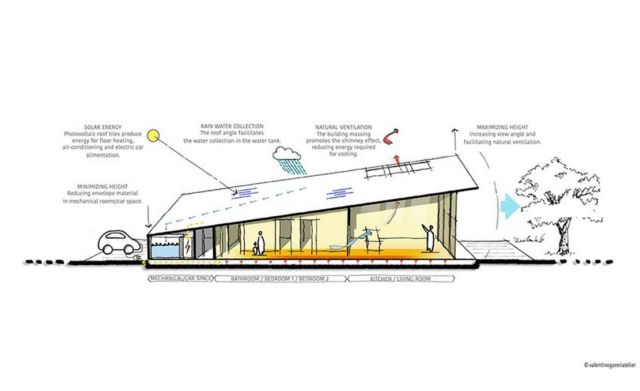 source Valentino Gareri Atelier