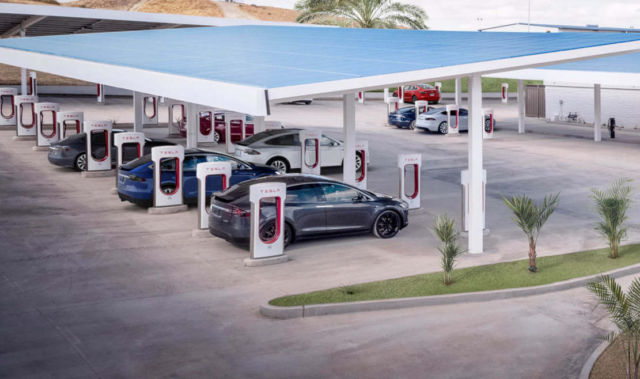 Tesla electric car maker, will expand its network of Superchargers providing service in all Europe by the end of this year.
Elon Musk tweeted:
"Yes. Supercharger coverage will extend to 100% of Europe next year. From Ireland to Kiev, from Norway to Turkey."
Musk had also promised 18,000 chargers worldwide by the end of 2018. But there are currently just 11,585.
Yes. Supercharger coverage will extend to 100% of Europe next year. From Ireland to Kiev, from Norway to Turkey. https://t.co/7FQZgLCTVJ

— Elon Musk (@elonmusk) December 26, 2018
Image credit Tesla