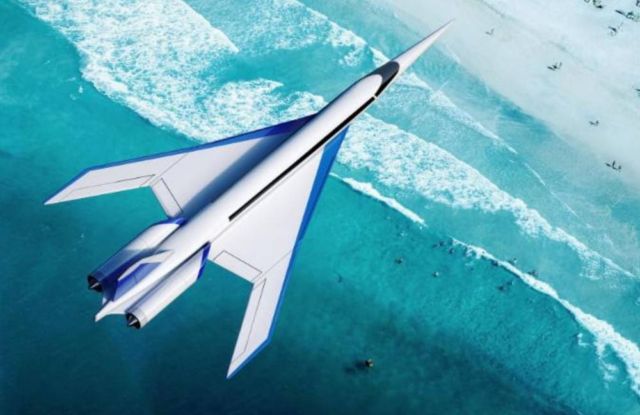 Spike Aerospace predicts that supersonic flight market will exceed 13 million travelers annually, by 2025.
To forecast demand for supersonic air travel, Spike Aerospace analyzed the flight routes taken by the 4 billion global passengers that flew in 2017 — 11 million passengers per day on over 150,000 flights. Information on origin-destinations, distances traveled, types of passengers, cabin class and airlines was parsed to identify opportunity and potential demand. Of particular interest were long distance flights where supersonic speeds provide the most value.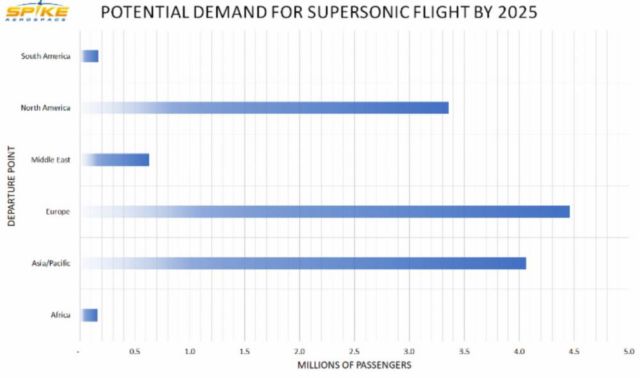 Vik Kachoria, CEO & President of Spike Aerospace, said:
"Supersonic flights could be enjoyed by over 13 million passengers annually when flights begin in 2025. While supersonic aircraft might be ushered in by the wealthy, they will ultimately benefit anyone who wants and needs to get to their destinations faster. This is going to make the world smaller and easier to access, so passengers can personally experience and enjoy all the world offers."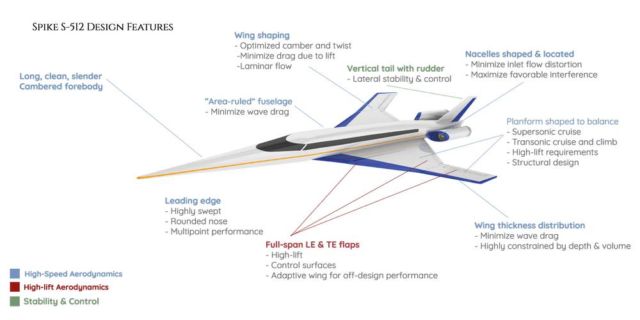 The analysis revealed that over 650 million passengers flew long-haul, non-stop, international flights between 2,000 and 7,000 miles (3,000 to 13,000 km). Premium passengers (business and first class) totaled 72 million or 11.2% of those seats in 2017 — and will grow to more than 128 million by 2025. The first Spike S-512 Supersonic Jets will be available for airlines to offer to a potential market of more than 13 million passengers annually.
source Spike Aerospace