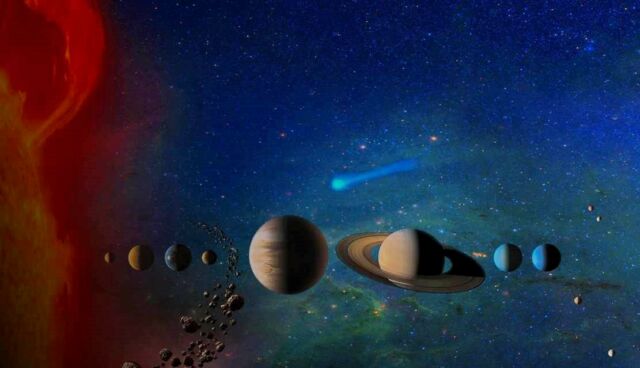 Temperatures of the bodies in our Solar System.  What's the weather like out there?
Let's look at the mean temperature of the Sun and the planets in our solar system.
In the above illustration of our solar system, planets, and other objects are not to scale.  NASA
The mean temperature is the average temperature over the surface of the rocky planets: Mercury, Venus, Earth, and Mars.
Dwarf planet Pluto also has a solid surface. But since the gas giants don't have a surface, the mean is the average temperature at what would be equivalent to sea level on Earth.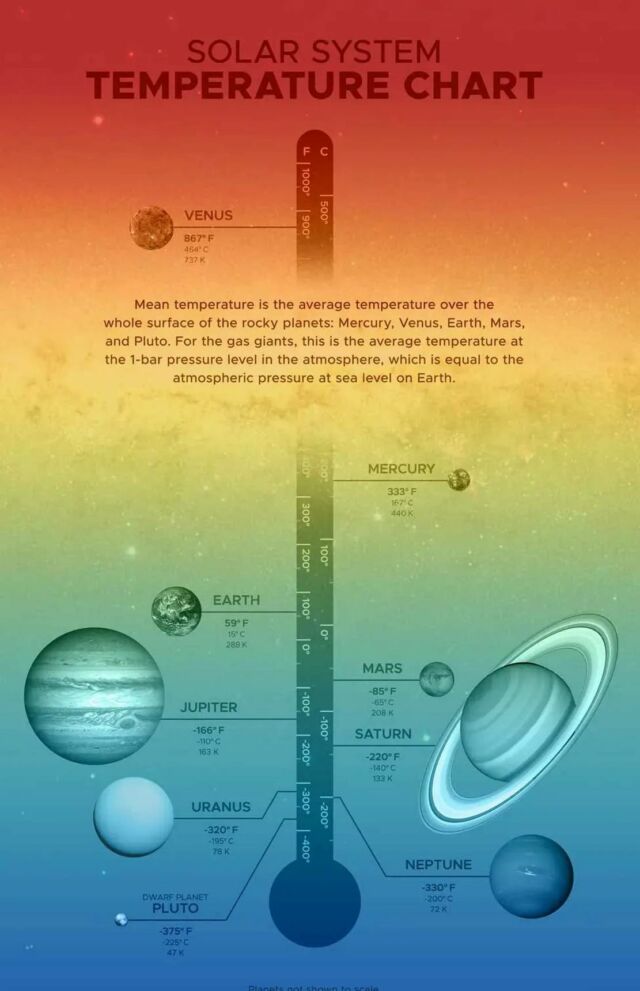 An illustration of planets in our solar system showing their mean temperatures. Planets and dwarf planet Pluto are not to scale.  NASA