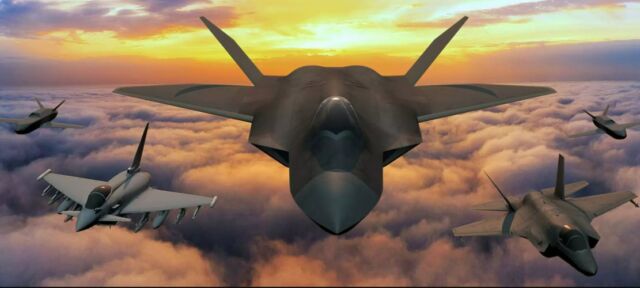 Tempest UK's 'next-generation' combat air demonstrator, scheduled to enter service by 2035, set to fly within the next five years.
The UK Secretary of State for Defence, Ben Wallace MP has confirmed plans for Britain to lead the development of a new flying combat air demonstrator, which will play a critical role in proving the technology and design principles needed to deliver the UK's Future Combat Air System.
Work is being led by UK sovereign combat air industry leader BAE Systems, working with the Ministry of Defence and a number of suppliers across the UK. This pioneering project will deliver the first flying combat air demonstrator in a generation – designed and developed in the UK. The demonstrator aircraft will fly within the next five years.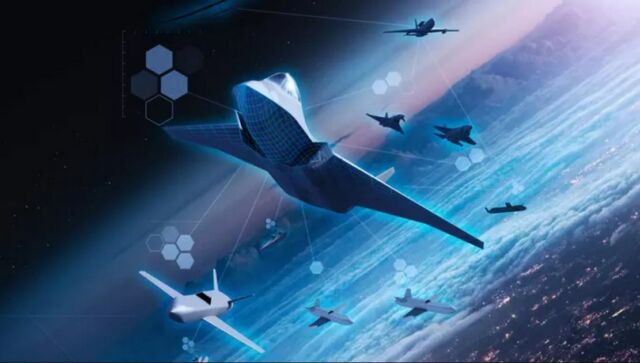 The flagship project is part of a suite of novel technologies being developed by Team Tempest. These concepts are designed to demonstrate and test the next generation combat air skills, tools, processes and techniques needed to ensure Tempest, the UK's Future Combat Air System, achieves in service in 2035.
Ben Wallace UK Defence Secretary, said:
I am delighted that the UK, alongside Italy and Japan are working on similar combat air journeys together. Our work with Japan and Italy on cutting-edge technology like this shows the benefit of our alliances across the world. The design and development of the demonstrator aircraft represents an important milestone, showcasing the success and talent of our engineers, programmers and software developers. This programme will go on to attract opportunities for many more great minds and talent from across the UK.
source BAE Systems