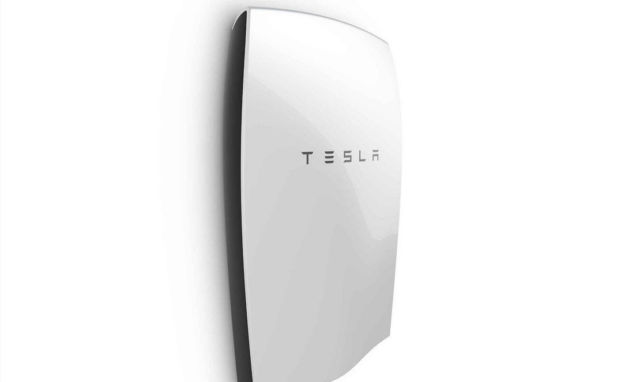 Tesla unveiled Powerwall, a rechargeable lithium-ion battery designed to store energy at a residential level for backup power, load shifting and self-consumption of solar power generation.
The Powerwall consists of Tesla's lithium-ion battery pack, liquid thermal control system and software that receives dispatch commands from a solar inverter. The unit mounts seamlessly on a wall and is integrated with the local grid to harness excess power and give customers the flexibility to draw energy from their own reserve.
The Powerwall Home Battery increases the capacity for a household's solar consumption, while also offering backup functionality during grid outages.

The Powerwall is available in 10kWh, optimized for backup applications or 7kWh optimized for daily use applications. Both can be connected with solar or grid and both can provide backup power.

Tesla's selling price to installers is $3500 for 10kWh and $3000 for 7kWh. (Price excludes inverter and installation.) Deliveries begin in late Summer.
Powerwall specs:
Mounting: Wall Mounted Indoor/Outdoor
Inverter: Pairs with growing list of inverters
Energy: 7kWh or 10kWh
Continuous Power: 2kW
Peak Power: 3kW
Round Trip Efficiency: >92%
Operating Temperature Range: -20C (-4F) to 43C (110F)
Warranty: 10 years
Dimensions: H: 1300mm W: 860mm D:180mm
source Tesla Energy