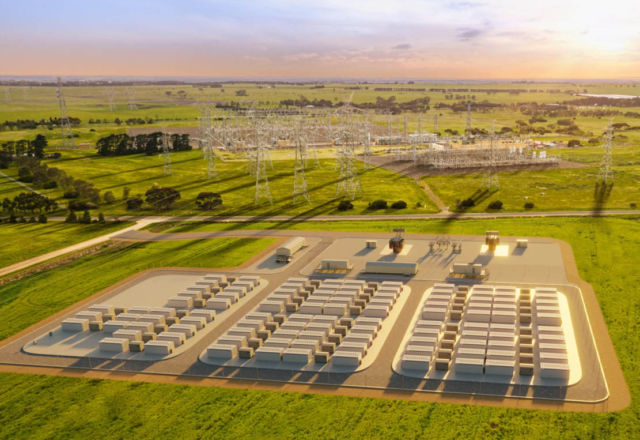 One of the world's largest lithium-ion batteries will be built in Victoria, to boost reliability and drive down electricity prices.
Minister for Energy, Environment and Climate Change Lily D'Ambrosio announced that she has directed the Australian Energy Market Operator (AEMO) to sign a contract with renewable energy specialist Neoen to deliver a new Tesla battery to transform Victoria's energy system and improve reliability.
With climate change resulting in hotter summers, demand for electricity is rising at peak times. At the same time, Victoria's ageing coal-fired generators are becoming increasingly unreliable, creating a need for additional capacity to safeguard the state's power supply.
To address these issues, the Andrews Labor Government has secured the Victorian Big Battery.  The 300 megawatt battery will be installed near the Moorabool Terminal Station, just outside Geelong, and will be ready by the 2021-22 summer. Construction of the battery will create more than 85 jobs.
source Premier.vic.gov