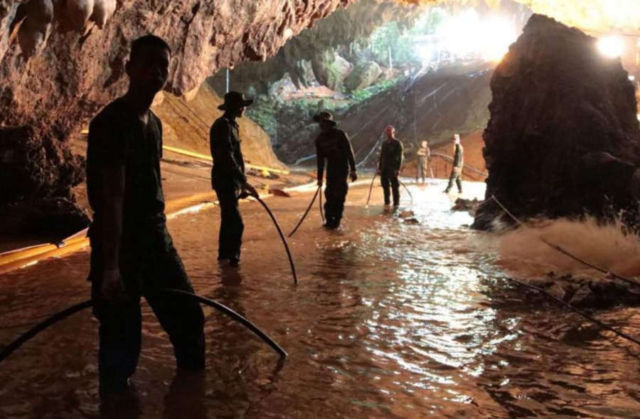 Four children were saved from the flooded cave in Thailand, much earlier than planned, they have already been transferred to a hospital in the neighboring city of Chiang Rai.
According to the head of the rescue operation, it takes about 10 hours to prepare for the next phase of the operation, that involves 90 divers from allover the world.
Thailand Cave Rescue – LIVE COVERAGE 7/7/18:
Live: Rescue efforts continue for Thai boys trapped in cave:
Simulating maneuvering through a narrow passage pic.twitter.com/2z01Ut3vxJ

— Elon Musk (@elonmusk) July 9, 2018
Thirteen medical teams are outside the cave, each equipped with its own helicopter and ambulance, one for each of the 12 children and their coach.
Best graphic of cave layout/issues I've seen – via https://t.co/99aHSbmsm4 pic.twitter.com/OVgrEnEWTx

— Steve (@SteveInCM) July 8, 2018